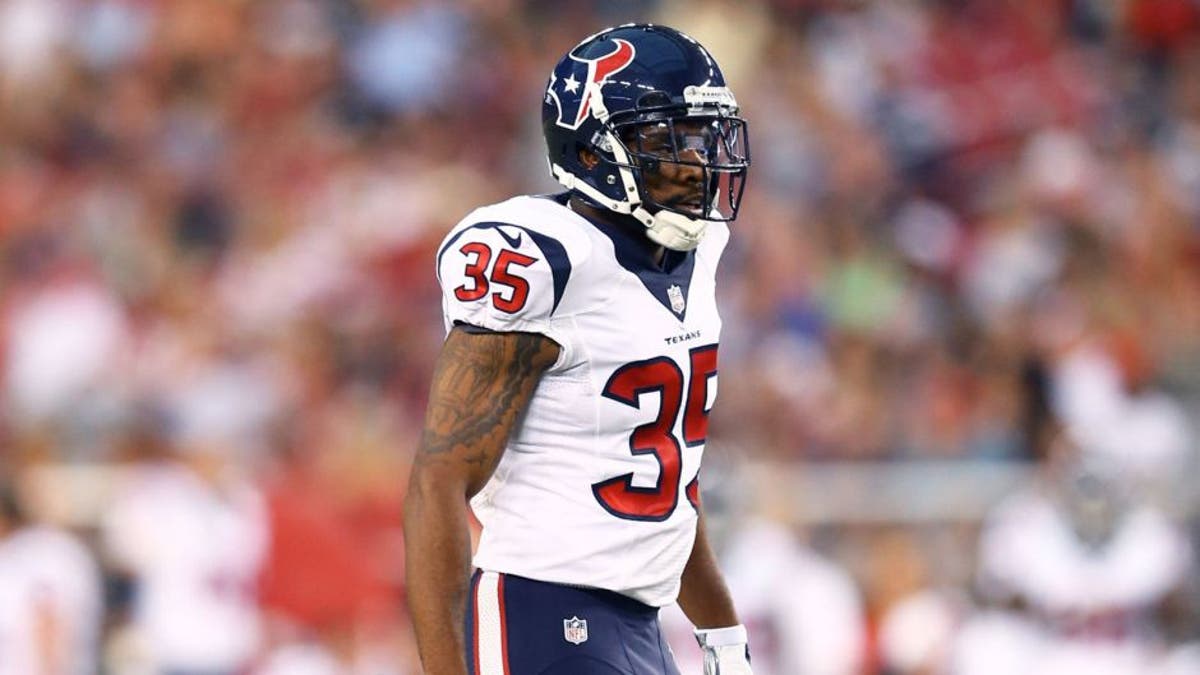 Eddie Pleasant's steady rise up the Texans' depth chart begin with a spot on the practice squad in 2012. Now entering his fourth season, the safety has already established himself as a core special teams player, but he's using training camp to audition for a more expanded role on defense.
The 5-foot-10, 210-pound Pleasant, a former undrafted free agent from Oregon, is competing for time at strong safety. Houston general manager Rick Smith the team has been pleased with what they've seen from Pleasant in camp.
"I've been impressed with Eddie," Texans general manager Rick Smith said, via the Houston Chronicle. "I've got to tell you, from the time that we reported back and watching him attack the conditioning test the way that he did, I mean he came back in great shape. I just have been impressed with him over the course of the offseason so far.
"These preseason games are going to be important for him because I'd like to see him take that next step. He's always been a good player for us on special teams, but it'd be real nice to see him evolve into a defensive player."
The 26-year-old Pleasant played in 14 games last season, recording one tackle and one pass defended, in addition to five special teams tackles.
"We're all out here getting better," said Pleasant. "I don't make that decision about who's on the field, but everybody is doing a good job. It's out of my hands, but I've got to keep doing what I'm doing."
(h/t Houston Chronicle)