TBT: First of Peyton Manning's many playoff losses came at hands of McNair, Titans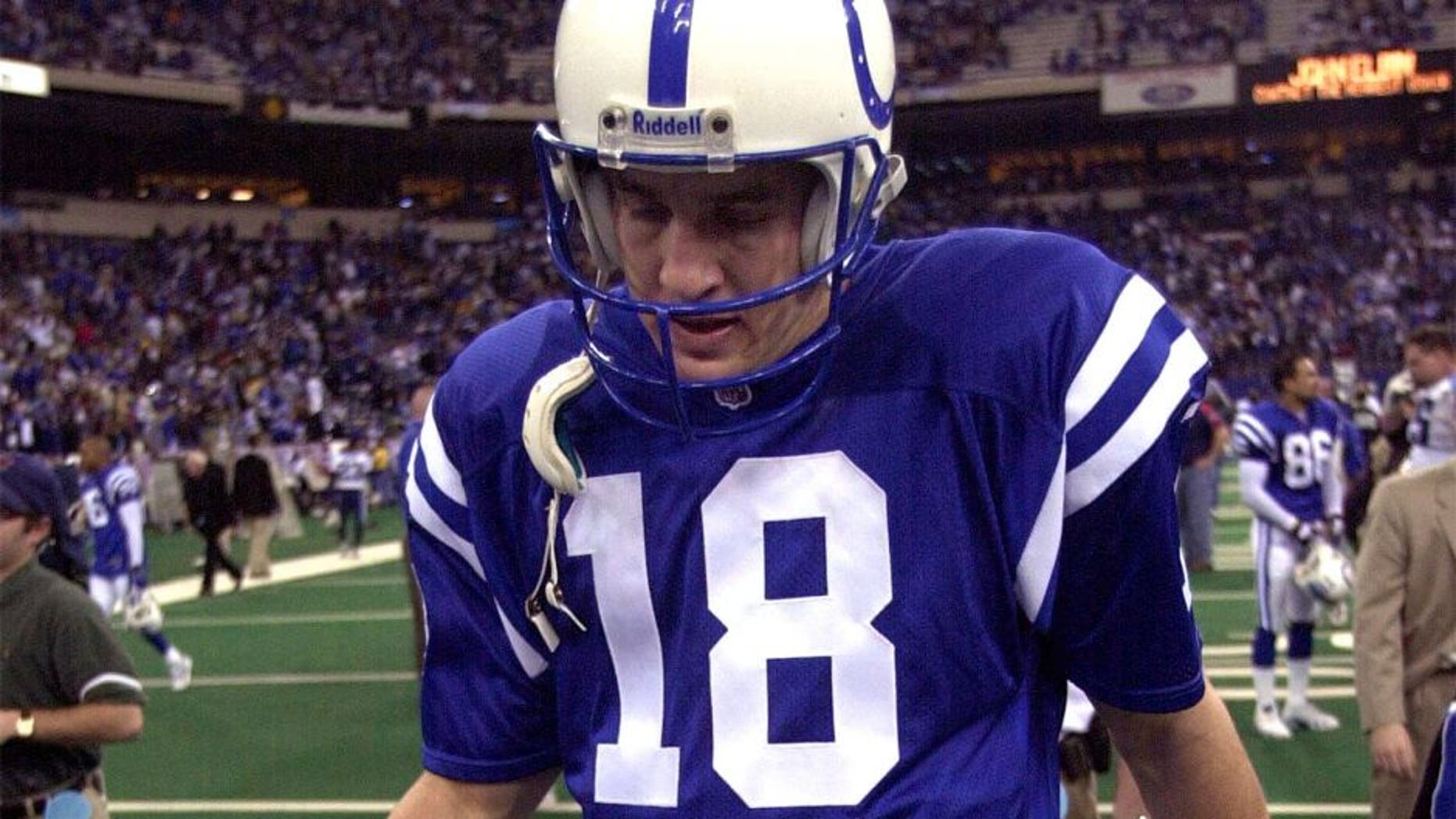 This week, the Colts visit the Titans and two young quarterbacks (Andrew Luck and Marcus Mariota) will square off in what could be a matchup we see for the better part of the next two decades.
But this week's TBT takes us back to January 2000, when the new millennium was just 16 days old and Peyton Manning was in just his second year facing off with Steve McNair in the divisional playoffs.
Manning was drawing parallels to legendary Dan Marino, who went to the Super Bowl in his sophomore campaign, and after leading the Colts to a 13-3 season, there was no reason to believe the Titans would jam up that march to history.
But Tennessee had other plans, stifling Manning to the tune of 19 of 42 for 227 yards and no passing touchdowns. Manning did run one in, but the Colts lost 19-16.
The Titans held the high-powered Colts offense to three short field goals in the first half, and then an Eddie George 68-yard touchdown run gave Tennessee the lead for good.
George (26 carries, 168 yards) and McNair (112 yards passing, 35 rushing) stunned Manning and the Colts in what has become a theme for Peyton in the playoffs throughout his great career.
''They did a good job on the game plan,'' Manning said of the Titans, via the New York Times. ''My hat is off to the team and coaches. They mixed it up well. They blitzed well. They played zone and some man-to-man. It's hard to pinpoint one thing, but this certainly was not our best game, either.''
This week we'll throw in a bonus photo. Above, you see McNair running for 29 yards, and below you see a dejected Manning leaving the RCA Dome field. Looks familiar, doesn't it?