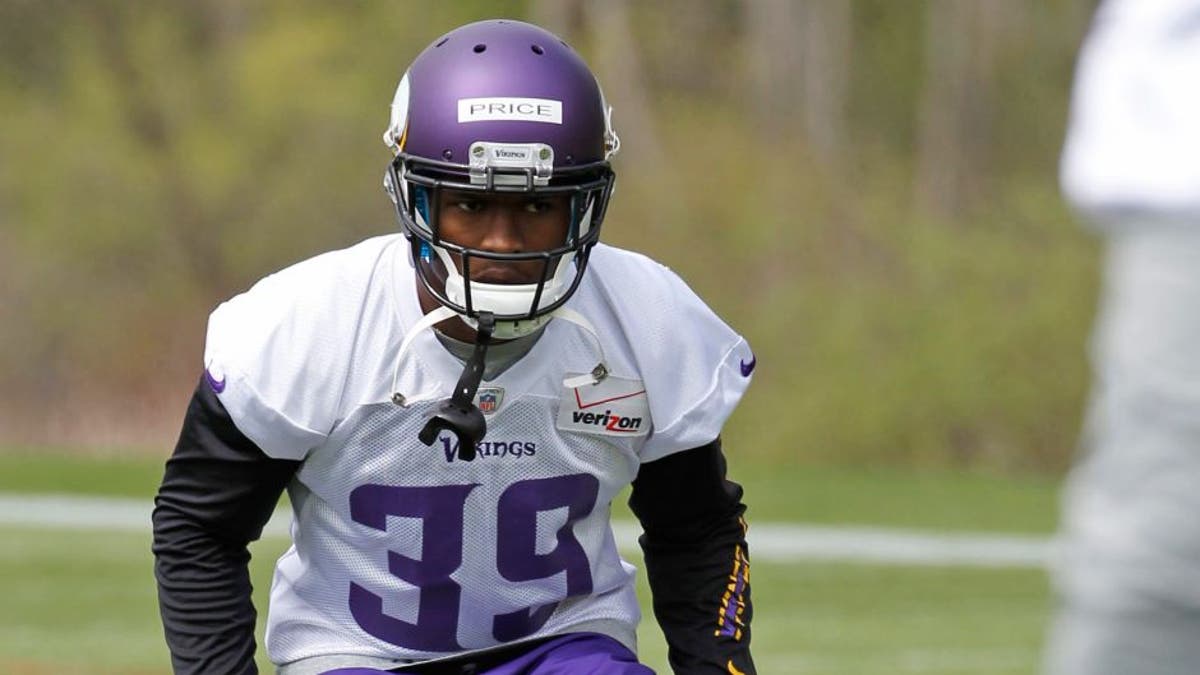 Minnesota Vikings cornerback Jabari Price, who has been suspended for two games after violating the NFL's substance abuse policy, claims to have learned his lesson.
"Never been in trouble with the law, never done anything," Price said, via Andrew Krammer of 1500ESPN.com. "Thing about that suspension, it was a last thing over my head. I went to court. I handled that. I completed the substance abuse program, I was discharged in April for good behavior and passing all my drug tests. I did everything right. Then I get to training camp with a straight mind and they hit me with this. That was kind of heartbreaking. But I'm past it, ready to move forward."
"That won't happen again."
Price was charged with misdemeanor DUI and pled guilty to "careless driving" this spring, per ESPN. His appeal of the suspension was denied by the league.
Although he won't be able to play in the first two games of the regular season, Price is active for the preseason. Vikings head coach Mike Zimmer was impressed with the former seventh-round draft pick's performance in the Hall of Fame game versus the Pittsburgh Steelers, with the exception of one play.
"It was good to see him the other night get out there," Zimmer said, per 1500ESPN.com. "I thought he played well. He competed well. He got one double move and kind of got a little beat. Those are double moves we're going to have to start working on. For the most part I thought he did good."
Price played in 14 games last season and is currently listed as a third-team cornerback on the Vikings' unofficial depth chart.
(h/t 1500ESPN.com)