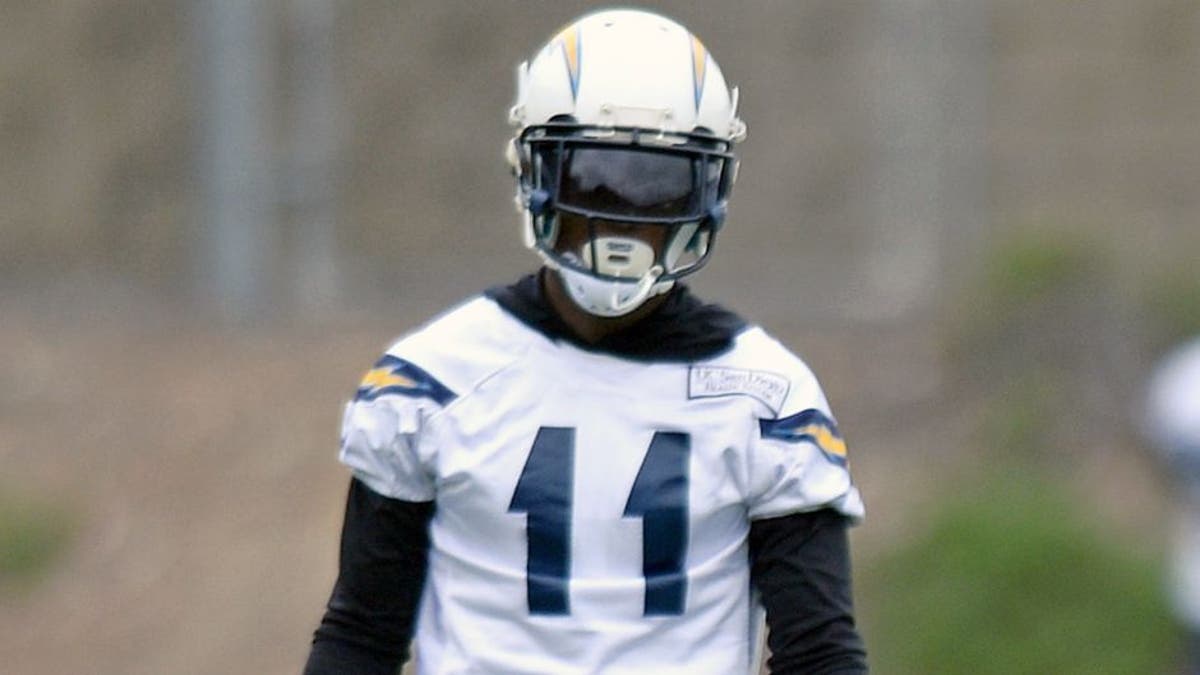 SAN DIEGO (AP) -- Stevie Johnson is fitting in well with quarterback Philip Rivers and the San Diego Chargers.
Johnson was among San Diego's free-agent acquisitions after playing for San Francisco. With Eddie Royal leaving for Chicago, Johnson has taken Royal's spot in the slot and also is playing outside.
"Phil is great, man," Johnson said. "We've linked together as brothers. We're on a good path right now."
It seemed Johnson's career was headed in the opposite direction.
Johnson spent his first six seasons in Buffalo, where he was the first Bills receiver to have three consecutive 1,000-yard seasons. His best showing was in 2010 when he caught 82 passes for 1,073 yards and 10 touchdowns. But last season for San Francisco, his production plummeted. He managed but 35 receptions for 435 yards and three scores.
When signing a three-year deal with the Chargers in March, he commented that Rivers would be the best quarterback he played with.
"He just makes everything easier," Johnson said. "It's obvious he's one of the best, but he makes our job easy. Even when we make a mistake, he can clean it up just with his touch, with his savvy and just how he plays the game."
Johnson is a different player after practice. He once sprinted for the locker room after the last whistle. Now he sticks around to hone his craft.
"At first I didn't when I was a young boy playing football," he said. "But after being around, watching the veterans, watching Lee Evans and watching Anquan (Boldin) last year, I mean, why not?"
Johnson's work hasn't escaped coach Mike McCoy. He said what makes Johnson different is his knack for beating press coverage.
"He has a unique release that he can use to get off the ball," McCoy said. "He's very talented and we're lucky to have him here."
Johnson joins a receiving crew that lost Royal and is minus a suspended Antonio Gates for the first four games. Keenan Allen and Malcom Floyd, who is retiring after the season, are the other receivers Rivers aims for.
"Stevie is off to a heck of a start," Rivers said. "If there is one guy I would say I am most excited about I would probably single him out. The plays he's made and we've already had a handful of trust-building plays and confidence-building plays between the two of us. It gets me excited that he can become a huge part of our success this year."
Johnson's affection for Rivers is clear, too.
"He know I got his back, and I know he got my back," Johnson said.