Steelers kicker says he was ejected from Stanley Cup Final Game 5 for crazy reason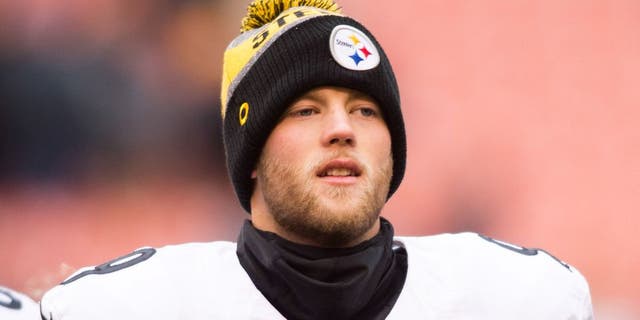 NEWYou can now listen to Fox News articles!
Theres been a small connection between the NFL and the NHL playoffs, thanks to the Tennessee Titans devotion to supporting the Nashville Predators in the Stanley Cup Final. Quarterback Marcus Mariota and the offensive linemen have been at Bridgestone Arena on multiple occasions, but it was a Steeler pulling for his citys team in Pittsburgh on Thursday night.
Kicker Chris Boswell was in attendance for Game 5, but not for the entirety of the action. He said on Twitter that he was kicked out for banging on the glass.
Fellow special teamer and since-retired Colts punter Pat McAfee approved of Boswells passion.
Banging against the glass isnt against the rules to a certain extent, but its likely Boswell went over the top with it. Perhaps he got a bit rowdy in the front row -- not what you'd expect from a kicker.
Brad Penner-USA TODAY Sports | Brad Penner