Star power has shifted to unlikely place for Oklahoma State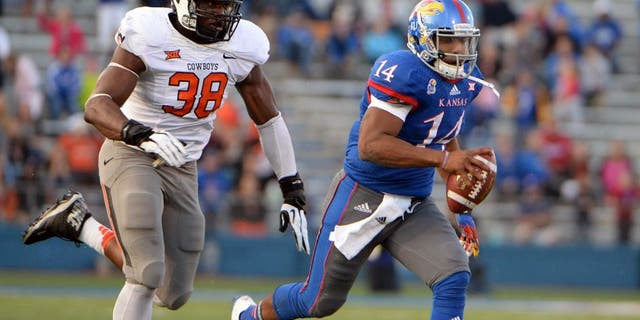 NEWYou can now listen to Fox News articles!
Emmanuel Ogbah might be the most underrated pass rusher in America. John Rieger USA Today Sports
Going back to the Brandon Weeden and Justin Blackmon days and beyond, Oklahoma State has always been a program known for its offense.
The Cowboys sit at 6-0 and are the No. 14 team in the country. While their offense has been hit--or-miss, they've made their mark on the other side of the football.
The Pokes have the Big 12's leading tackler (Jordan Sterns), the Big 12's leading sacker (Emmanuel Ogbah) and the Big 12's leading man for tackles for loss (also Ogbah).
"It's a team sport. It's a team effort," Ogbah said. "If I get a sack, it's because Jimmy (Bean) is causing destruction on the other side that lets me get to that quarterback."
OSU looks like a good bet to improve to 7-0 with Kansas on the horizon this week.
(h/t ESPN)