Spurs assistant coach Becky Hammon plans to interview for Bucks head coaching job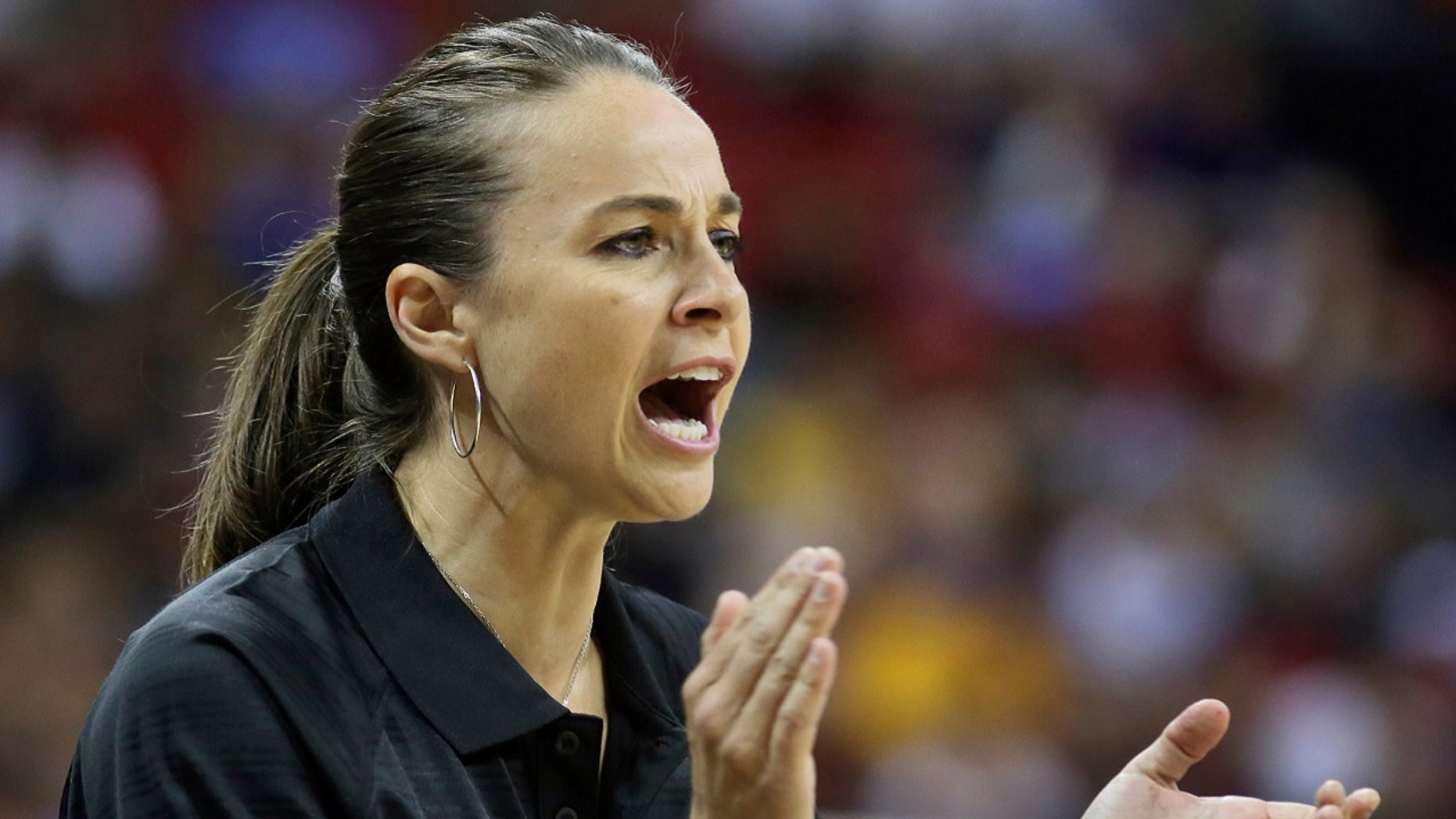 San Antonio Spurs assistant coach Becky Hammon plans to interview for the Milwaukee Bucks' head coaching job, according to reports.
If hired, the former WNBA player would become the first female head coach in NBA history.
Hammon is currently the first full-time female assistant in the basketball league, after Spurs Head Coach Gregg Popovich hired her in 2014, NBA.com reported.
She just finished her fourth season as an assistant with the Spurs, after serving as coach of the Spurs' Las Vegas Summer League entry in 2015 and 2016.
In 2008, Hammon stirred controversy by becoming a naturalized citizen of Russia, so she could play on that country's Olympic women's basketball team, Reuters reported. She has no ancestral ties to the country, the report said.
One of Hammon's harshest critics at the time was U.S. women's basketball coach Anne Donovan.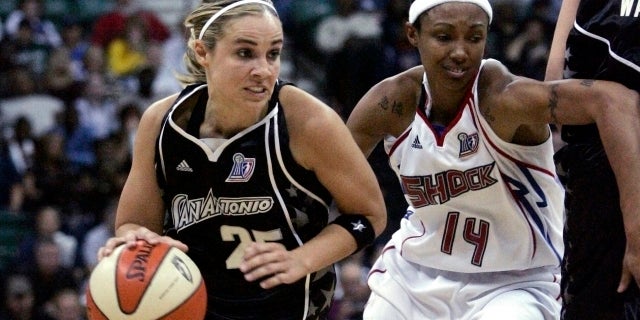 "If you play in this country, live in this country, and you grow up in the heartland and you put on a Russian uniform, you are not a patriotic person," Donovan said, according to Reuters.
ESPN, who first reported Hammon's planned interview with the Bucks, said Milwaukee ownership and general manager Jon Horst asked the Spurs for permission to speak with Hammon.
In 2017, the Bucks also met with Hammon for the team's general manager position, the report said.
Hammon, 41, a six-time WNBA All-Star who played for the San Antonio Stars and New York Liberty -- and also played professionally in Spain and Russia --retired after the 2014 season following a 16-year playing career.
The South Dakota native played college basketball at Colorado State.
Bucks interim coach Joe Prunty is also expected to interview for the job after the former assistant led the team to a 21-16 record following Jason Kidd's firing in late January.
The new head coach would lead the Bucks in its new arena, part of the Wisconsin Entertainment and Sports Center, opening in the fall.
Budding NBA superstar Giannis Antetokounmpo is also leading a young Bucks roster.
MILWAUKEE RESTAURANT APOLOGIZES FOR NOT SEATING NBA STAR 'GREEK FREAK' GIANNIS ANTETOKOUNPO AFTER PLAYOFF GAME
The Bucks took a small step forward this year, winning 44 games, an improvement of two wins over last year's record.
Milwaukee was eliminated in seven games in the first round of the NBA playoffs by the Boston Celtics, a year after losing in six in the first round to the Toronto Raptors.
The Associated Press contributed to this report.