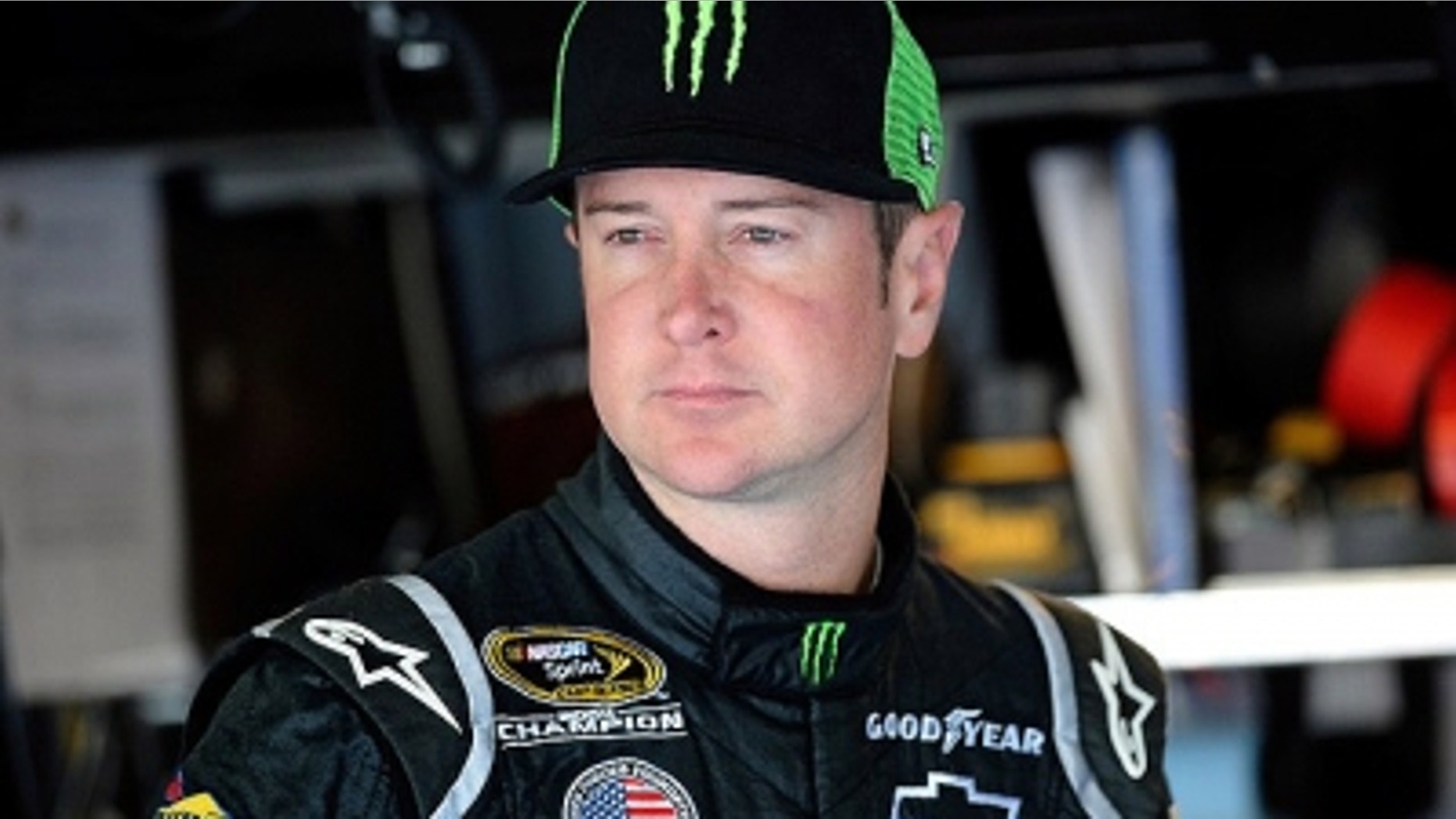 Anyone could have seen it coming a mile away. Anyone but Kurt Busch.
Kurt had the world by the "you-know-whats," but he took it and everyone around him for granted and has all but thrown it all away.
Dover was the straw that broke the camel's back, and NASCAR finally had to firmly address his behavior. Because Kurt can't seem to help himself, NASCAR stepped in and suspended him from this weekend's NASCAR Sprint Cup Series race at Pocono, a sanction that in my opinion was painfully overdue.
Some may say I'm biased against Kurt because he and I have a previous history together. Yes, I punched him a few years ago and I truly regret it. It was wrong and I am embarrassed by it to this day. I was suspended for one race for my actions, and it killed me to sit out that race. But guess what? I learned my lesson and became a better person off the track as a result.
That's where the disconnect with Kurt seems to be, though. He got fired from Roush Fenway Racing after winning a championship, and then was let go by Penske Racing, all because of his behavior. He also has had several run-ins with NASCAR media members. Yet in all this, he has failed to learn from past mistakes, and continues to repeat the same aggressive, disrespectful behavior.
I'm blown away by his attitude and actions. You cannot treat another human being the way Kurt does. He treats everyone, media especially, as if they're dirt under his feet. His condescending, nasty attitude is an embarrassment to NASCAR. Furthermore, his complete lack of respect for the sport is appalling. No one with any respect for the sport talks to their crew chiefs, crew members and car owners the way Kurt has over the years. You shouldn't talk to a dog the way Kurt speaks to others.
And in all these incidents I've seen no true remorse. Nothing he has said or done the past couple of years has convinced me he is apologetic for his actions. Maybe watching the No. 51 Chevrolet go around Pocono without him will spark a little remorse. But you would have thought that would have been the case when he watched the No. 97 car go around with him and then the No. 22. But losing those rides didn't seem to faze Kurt.
For the second time in his career, the race will go on without Kurt this weekend, and maybe, just maybe, that will start to eat at him a little. I hope it does. I hope it devastates and breaks Kurt to the point that he will seek out and implement a complete overhaul in his life, one that produces a better, kinder and more caring individual.
I wish absolutely no ill will on Kurt. I was pulling for the guy when he teamed up with James Finch for the 2012 season because I knew it probably was his final chance to salvage his career, one that held such promise of a bright future. Few in the garage area can drive a car like he can. He's brilliant behind the wheel when he's happy and focused, yet he is throwing his career down the drain simply because he cannot control himself – something we teach our children to do at a young age.
But yet guys like Roush, Penske and Finch find themselves spending race weekends watching their driver break out in perpetual temper tantrums, both in and out of the car. No one should have to put up with that, and unfortunately for Kurt, I don't know if anyone will anymore.
His meeting with Finch next week will be a pivotal moment in Kurt's career. I drove for Finch and won races with him, and he's a great guy. But he's also not going to let a brat in a helmet humiliate him by continuing to berate his crew and the media who cover him. Finch has a lot to consider at this point, but it's a shame he even has to contemplate firing Kurt. The marriage of Kurt and Finch looked great at first and made for a great story. But I think fielding a car for him has become much more of a burden than Finch ever imagined.
At the same time, Kurt acts like driving a race car has become a burden, and that should never be the case. It is an honor to compete in NASCAR, but if you cannot treat your fellow competitors, crew members and members of the media in a respectable manner, you do not deserve to race. He's a hell of a driver, but until he gets his temper under control, he has no business in a race car.
Sitting out this weekend is the best thing that could have happened to Kurt. The question, though, will be whether he realizes that or not. If he doesn't, I think Kurt Busch has run his last race in NASCAR.
Jimmy Spencer calls it like he sees it on NASCAR Race Hub on SPEED. He retired from driving with two NASCAR Sprint Cup, 12 NASCAR Nationwide and one NASCAR Camping World Truck Series victory, putting him in an elite group of drivers who have logged wins in all three of NASCAR's premier divisions. In 478 NASCAR Sprint Cup Series starts, Spencer amassed 28 top-five and 80 top-10 finishes. He won back-to-back NASCAR Whelen Modified Tour championships in 1986 and 1987 on the heels of 15 victories, becoming the first driver ever to earn consecutive titles in the series. He earned the nickname "Mr. Excitement" for his flamboyant and aggressive driving style early in his racing career.