Slimmer Roy Hibbert expects 'to play at an All-Star defensive level' for Lakers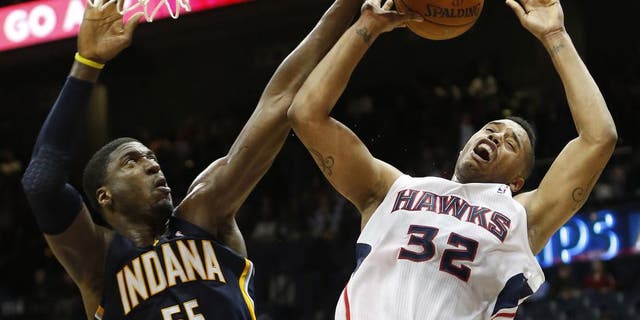 It was overshadowed by his reaction to the question of whether he'd heard from Kobe Bryant or not. But at his introductory press conference as one of the newest members of the Los Angeles Lakers, center Roy Hibbert made it clear that he plans to make a big impact in Los Angeles on the defensive end of the court.
According to Bill Oram of the Orange County Register, Hibbert is focused on defense. "I expect to play at an All-Star defensive level, and everything else will come," Hibbert said. And to that end, he's changed his diet and lost 16 pounds to be a leaner, meaner defensive force, according to Lakers reporter Mike Trudell.
Hibbert joined Trudell to talk about that weight loss and how he can impact the Lakers' defense with his presence alone.
For the master of verticality, it all starts with making sure his teammates know he has their back at the rim. And with all of the offensive-minded players in Los Angeles, Hibbert knows that he can focus on defense and get back to being known as one of the scariest rim protectors in the league.
(h/t Orange County Register)
Photo Credit: John Bazemore/AP