Should the regular season points leader be rewarded more?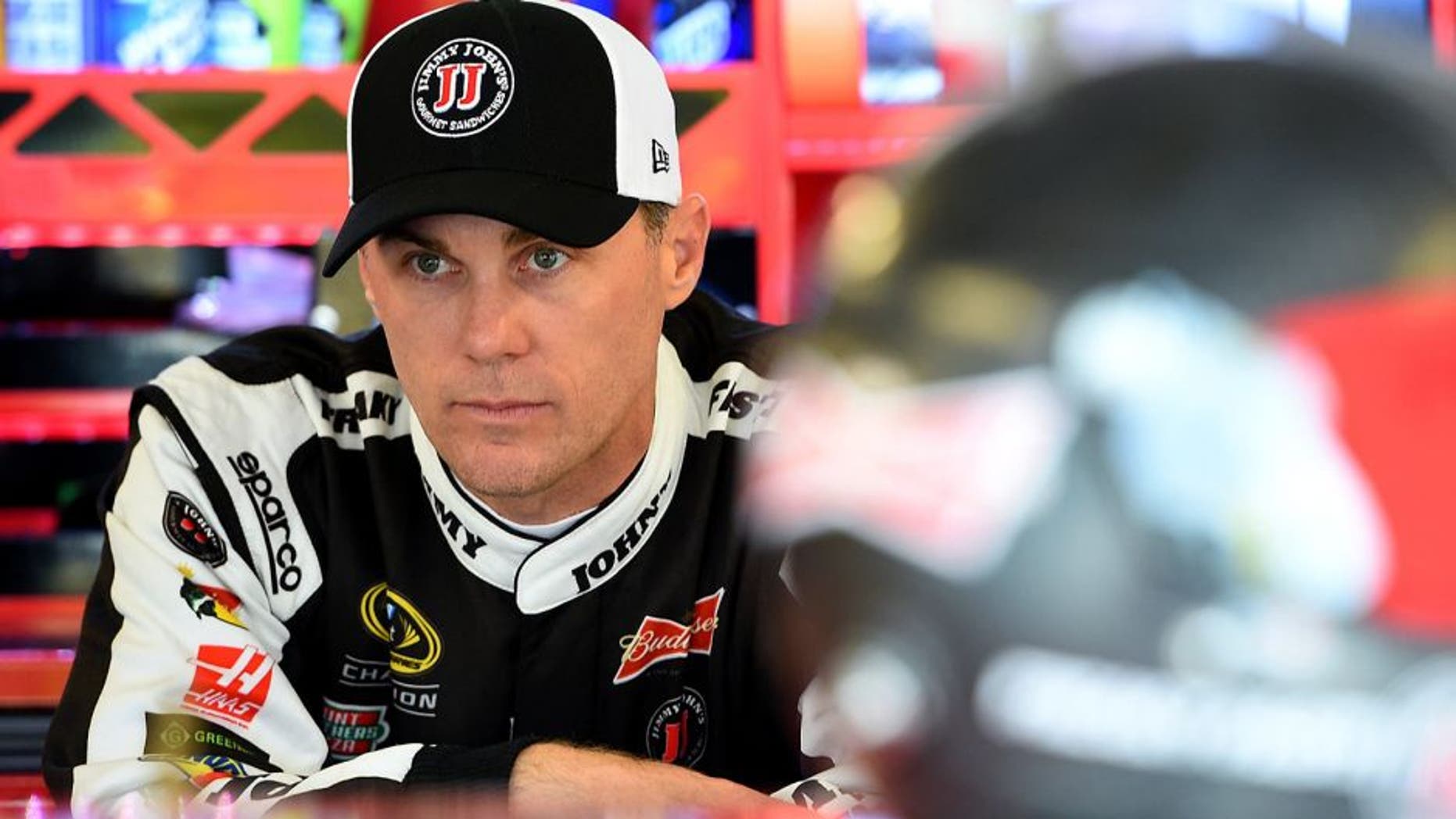 Kevin Harvick finds himself in a difficult spot in his bid to repeat as Sprint Cup Series champion.
Saddled 15th among 16 Chase drivers and sitting 22 points behind 12th-place Jeff Gordon, Harvick will likely need to win one of two remaining Challenger Round races to be among the 12 drivers who advance into the Chase Contender Round.
While a wreck and 42nd-place finish in last weekend's Chase opener at Chicagoland Speedway are to blame for Harvick's precarious position, the Stewart-Haas Racing driver also took a significant hit before the Chase ever started.
Only that hit came as a result of NASCAR's points system -- not performance.
When the 26-race regular season concluded at Richmond International Raceway, the points were reset ahead of the 10-race Chase to reward the drivers with the most wins in the regular season.
The driver or drivers with the most victories start out the Chase atop the revised standings, carrying three bonus points for each win into the Challenger Round.
When the regular season concluded at Richmond earlier this month, Harvick held a comfortable 30-point lead over second-place Joey Logano.
The third-place driver, Dale Earnhardt Jr., trailed Harvick by 84 points -- nearly double the maximum 48 points a driver can earn in a single race.
But when the standings were revised to reflect regular-season wins, Harvick fell all the way to fifth place since four other drivers had more regular-season wins.
Instead of starting the Chase in the points lead -- a position he held after all but two races in the regular season -- Harvick was six points out of first.
How does all this apply to Harvick's current situation? In short: If NASCAR offered a points incentive for being the points leader at the end of the regular season, Harvick wouldn't find himself in such a desperate place.
Although NASCAR has made no indication of plans to alter the points system next year or in the foreseeable future, four-time Sprint Cup Series champion Jeff Gordon adamantly believes it's high time for the driver atop the standings at regular season's end to carry some extra bonus points into the Chase.
"I've always felt that way," Gordon said on Friday at New Hampshire Motor Speedway. "To me we are not giving near enough credit to somebody who has led the points for 26 weeks. That is a very difficult thing to accomplish. I think it needs to be rewarded in more ways than it is now."
Darian Grubb, the crew chief for Chase driver Carl Edwards, also wouldn't mind seeing NASCAR up the ante a bit for the points leader at the end of the regular season.
"I wouldn't be opposed to it," Grubb said. "Obviously anybody that's in that position is going to vote for it, but it all depends on the situation. If it's a two-point lead, do they get a different bonus than what they do if they have a 200-point lead? So it's all subjective to what their season's done. I like what NASCAR has done where they do reward wins and at least give you bonus points for the first (Chase) round for that, so if you're leading the points and you have wins, you're going to have a little bit of a bonus going in there anyway. Maybe they should make that bonus a little bit bigger."
Ryan Newman, a 2015 Chase driver and last year's championship runner-up, isn't in favor of NASCAR tweaking the current system.
"It is what it is," he said. "Everybody's got a fair shot at winning or being consistent. Consistency might get you into the Chase and not have a win, to get the bonus points. The math is the same for everybody when the green flag drops at Daytona."
Harvick's loss in the Chase standings being revised to reflect regular-season wins was Matt Kenseth's gain.
One of three drivers to collect a series-high four wins in the regular season, Kenseth started out the Chase in a three-way tie for the points lead with Jimmie Johnson and Kyle Busch -- also beneficiaries of the points revision. Kenseth trailed Harvick by a whopping 154 points before the standings were reset.
So would Kenseth support NASCAR adding incentive for being the points leader at regular season's end?
His answer wasn't surprising.
"There's been so many changes (to the Chase) here the last 10 years with formats and everything else, I don't know," he said. "I've got to just concentrate to remember what it is right now, so I think that if we can keep some consistency for a while I think that'd probably be good for the fans, good for everybody."
It was good for everyone this year, except Harvick.