Sherman is looking forward to jamming teammate Lockett at Pro Bowl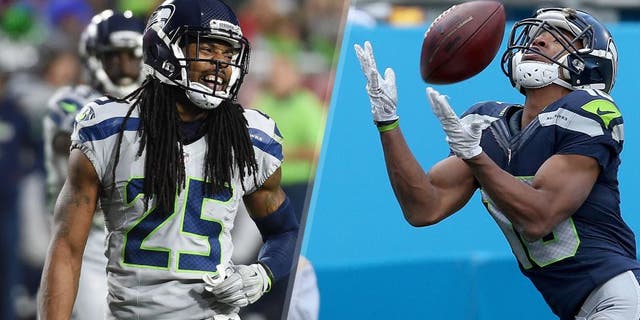 The Pro Bowl has divided the NFL.
Once upon a time, a smattering of players from each conference would face off for an afternoon of light-hitting action on the Sunday following the Super Bowl. The game was in Hawaii and everyone was there mostly to get some sun.
Those days are gone.
Starting in 2014, players started being elected to the Pro Bowl regardless of conference and then were divided into two teams. That means that a player could line up against a teammate. And it seems like NFL personnel don't have a problem with it.
Take Seattle Seahawks cornerback Richard Sherman, who is really looking forward to taking on wide receiver and teammate Tyler Lockett.
"I'm gonna jam his little chest," Sherman said to NFL.com. "He knows it. He knows it. I know what he said (about me) but he's also an eighth grader."
Sherman also wants a piece of another teammate, linebacker Bobby Wagner.
"Bobby says a lot of things," Sherman said. "I wish they would let me block him one time on a run play. I'd block him pretty good and he's terrified of that."
(H/T to NFL.com)