Sharapova not worried yet about Wimbledon wild card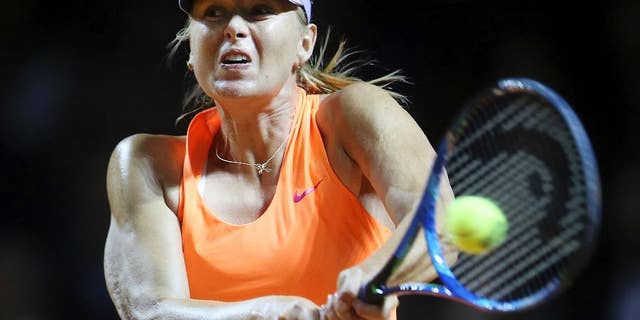 MADRID – Maria Sharapova would love to compete at Wimbledon but the Russian says she is not yet worried about whether she will be awarded a wild card following her doping ban.
After moving into the second round of the Madrid Open on Sunday, Sharapova said Wimbledon in July is "just too far down the line."
Sharapova defeated Mirjana Lucic-Baroni of Croatia in three sets for her fourth victory since serving a 15-month ban for testing positive for meldonium. She was eliminated in the semifinals in Stuttgart last month in her first tournament since the ban.
Sharapova said "these tournaments are really important. The match play that I have, getting myself in these situations, getting out of them, will ultimately help me for those big events whether I'm in there or not."