San Francisco 49ers Colin Kaepernick apologizes for social media post referencing Houston floods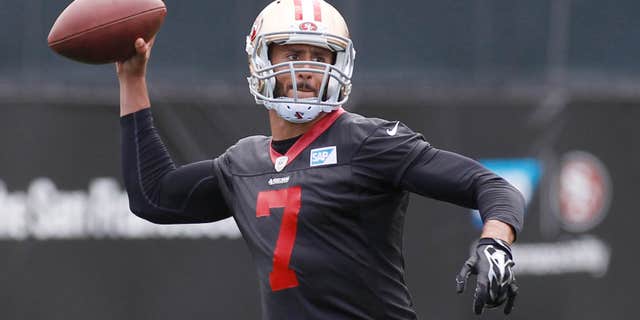 San Francisco 49ers quarterback Colin Kaepernick apologized Tuesday for a post on social media that referenced flood-ravaged Houston, where the team plays its first preseason game Aug. 15.
Kaepernick posted on Twitter and Instagram earlier Tuesday a picture of submerged cars along with this message: "I warned you the #7torms Coming ! ! ! #Houston. The quarterback's jersey number is 7.
The Houston area and Central Texas have been pounded by rains and flooding from severe weather over the last couple of days, with 11 inches of rain falling Monday night.
Kaepernick later made a follow-up post saying, "No disrespect intended! Prayers up!" before issuing a clearer statement.
"I'm so sorry about my insensitive post earlier today, he said in the statement. "I didn't fully understand how many people are struggling in Houston right now and I feel horrible. My prayers are with everyone there."
Seattle Seahawks QB Russell Wilson offered his support.
"Praying for all the people in Houston... Healing is on the way!" he wrote on Twitter.
The Associated Press contributed to this report.