Sammy Watkins becomes 10th Bills WR to eclipse 1,000-yard mark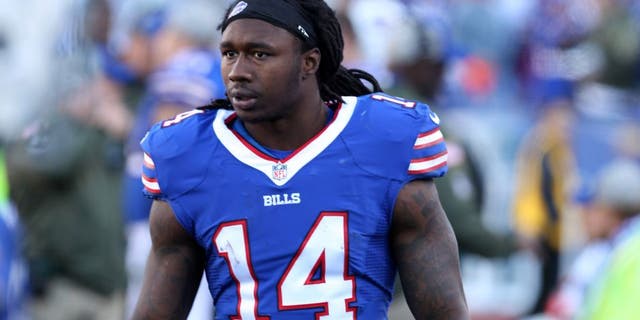 NEWYou can now listen to Fox News articles!
Despite dealing with several injuries and a ton of turmoil this season, Buffalo Bills wide receiver Sammy Watkins has played extremely well. He's quietly had a better season than he did as a rookie, when he caught 65 passes for 982 yards and six touchdowns in 16 games.
Incredibly, he's surpassed two of those three marks in just 13 games this year. Entering Sunday's finale, Watkins had recorded 49 catches for 911 yards and nine touchdowns. He added to those totals and became just the 10th Bills receiver to eclipse 1,000 yards in a season after this juggling catch.
In three quarters Sunday, Watkins made 10 catches for 122 yards, his fifth 100-yard game of the season. He's the first Bills receiver to accomplish that since Peerless Price did it in 2002.
Watkins has quickly turned into the dynamic, dominant receiver many expected him to be after a great rookie year.