Ryan Sieg to replace Gray Gaulding in No. 23 for Michigan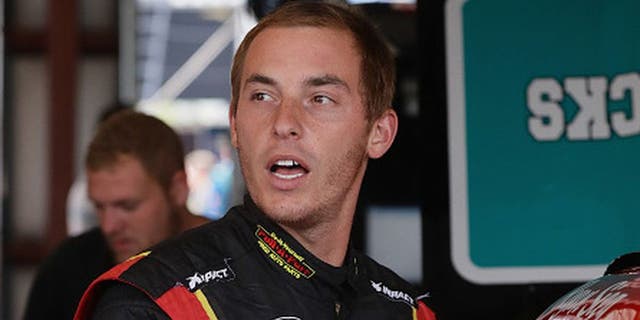 NEWYou can now listen to Fox News articles!
Gray Gaulding sent out a tweet on Tuesday morning stating that he wont be driving the No. 23 BK Racing Toyota in the FireKeepers Casino 400 at Michigan International Speedway on Sunday and will be replaced by Ryan Sieg.
In part, Gauldings message to his fans stated that this has nothing to do with my ability to driveor represent sponsors but strictly a financial decision for the team.
The allusion from that statement is that there is more for BK Racing to gain from having Sieg in the entry of Gaulding.
Sieg replied to Gauldings tweet saying that the only thing BK Racing wanted him to "bring to the table was his driving shoes."
It hasn't been announced if Sieg will be the full-time replacement for Gaulding in the car or if this is a temporary move for BK Racing.
Gaulding made his debut in the Cup Series last year with two races in the No. 30 TMG entry. Other than the Daytona 500, hes started every race in 2017 in the No. 23 BK Racing Toyota.
Gaulding sent out a tweet after the race at Pocono alluding to being back behind the wheel in a month.
Sieg made his Cup Series debut in the No. 83 BK Racing Toyota two weeks ago at Dover and finished 26th.
Check out the tweets by both drivers below.