Russian Olympian receives a 0.00 score for extremely poor dive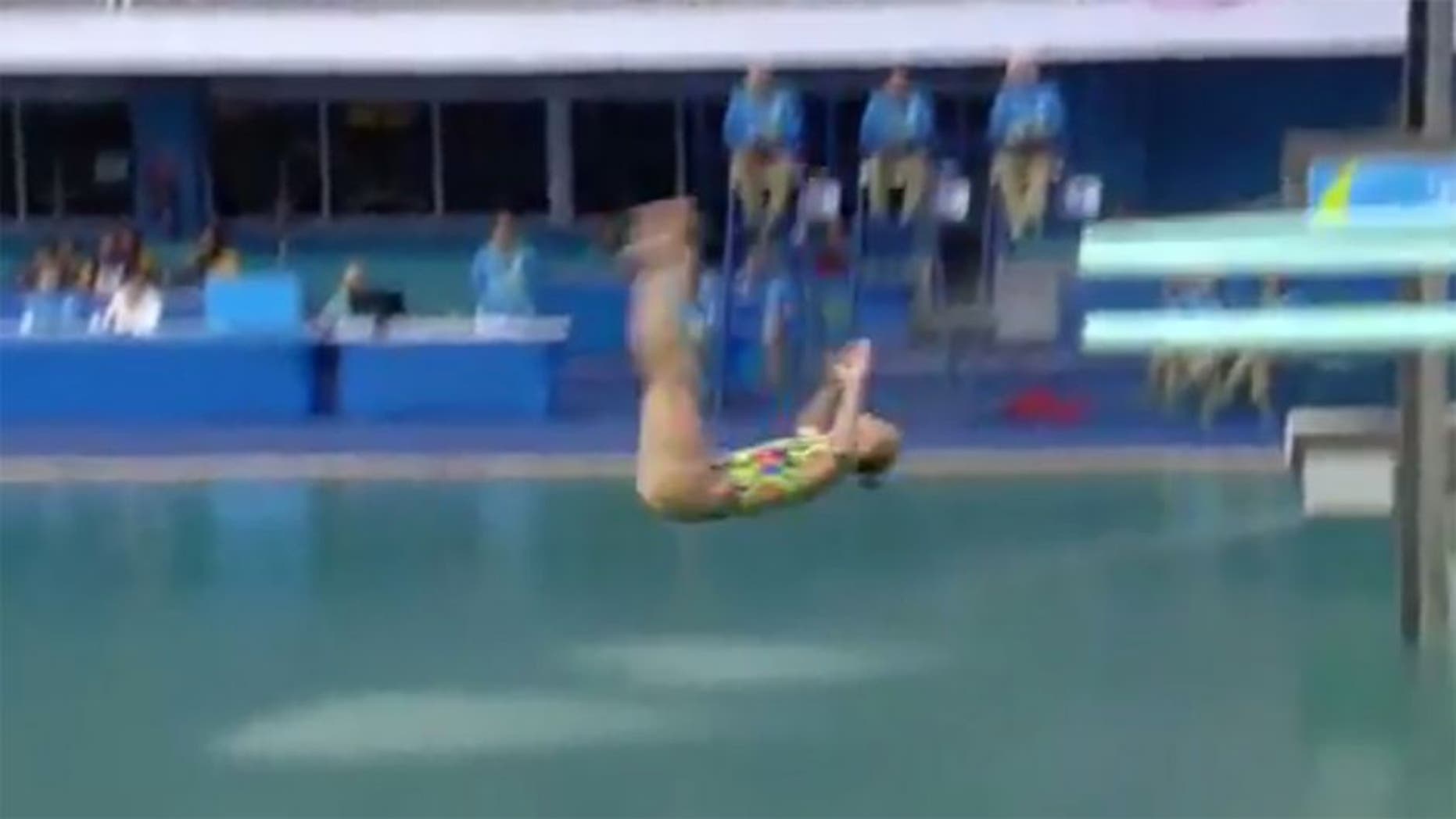 Nadezhda Bazhina did not have a good day Friday.
The 26-year-old Russian Olympian attempted one of her dives during a 3-meter springboard qualifying session, and the result was ...
... well, how does one put this politely? Not good.
Bazhina had a nightmare dive at the Rio Olympics, landing in the water in a "calamitous" back flop and earning a 0.00 score, eliminating her from qualifying for the semi-finals -- and bringing her Olympic dream to an embarassing, disappointing end.
Gotta feel for her, but, I'd be lying if I said I haven't re-watched the attempt five times.