Rockies catcher Michael McKenry dealing with fluid in knee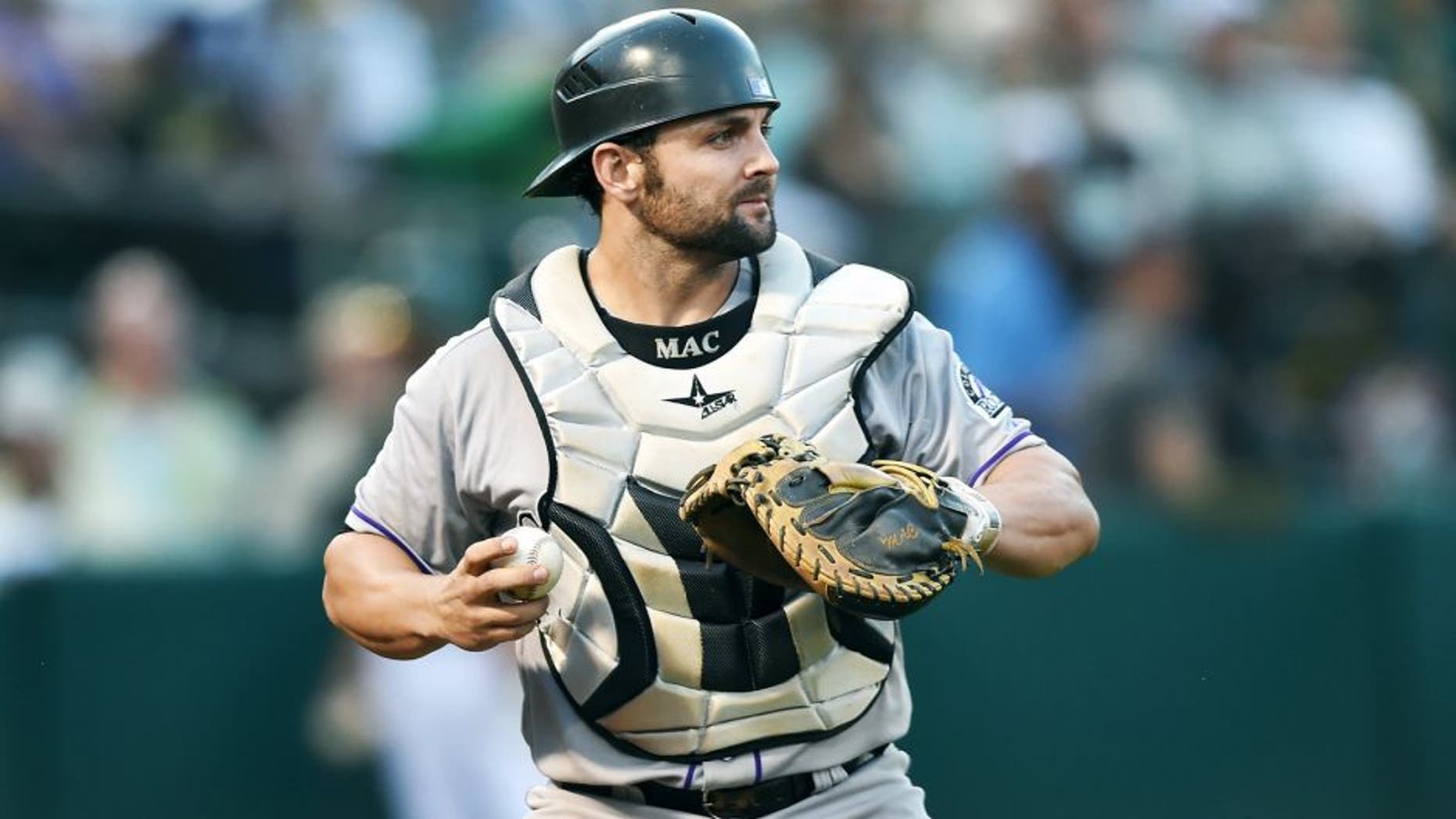 Colorado Rockies catcher Michael McKenry is usually behind the dish when Jorge De La Rosa starts, which made his absence from the lineup during La Rosa's start on Wednesday puzzling.
Manager Walt Weiss revealed that McKenry has been dealing with a knee injury that prevented him from catching on Wednesday.
"Mack is a little nicked up right now," Weiss said, per the Denver Post. "He's been dealing with some fluid in [his right knee]. But he's gotten much better in the last 48 hours."
The 30-year-old catcher, who had season-ending surgery on his left knee in 2013 as a member of the Pittsburgh Pirates, is expected to be cleared to play on Friday.
(h/t Denver Post)