Rivera Named Carolina Panthers Head Coach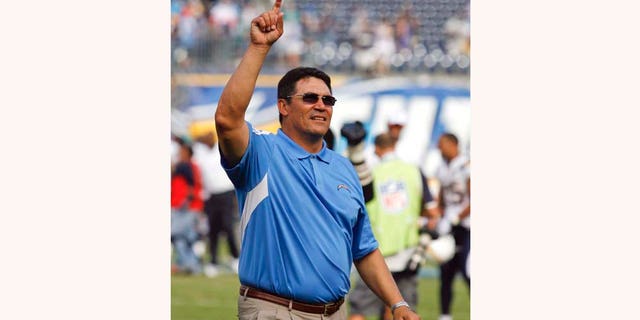 Ron Rivera, who toiled as an assistant coach for a more than a decade and endured eight rejections for a head coaching job, was named the head coach of the Carolina Panthers – becoming the first Latino to lead a team in 16 years.
The Panthers agreed in principle with Rivera on Tuesday, sources told the Associated Press.
Rivera, 49, had been the defensive coordinator for the San Diego Chargers. The Panthers, who finished the 2010 season with a 2-14 record, interviewed at least three other candidates, but eventually settled on Rivera after interviewing him a second time.
Panthers' owner Jerry Richardson, who reportedly interviewed Rivera personally during the second sit-down, had said he that while he was most concerned with his team's league-worst offense, it wouldn't stop them from hiring a defensive-minded coach as long as he had a strong offensive coordinator and quarterbacks coach.
"We're putting a very high priority on the offense and that can be accomplished without having an offensive head coach," Richardson said.
Rivera, a former linebacker with the Bears and a member of Chicago's Super Bowl winning team in 1985, is the first Latino head coach in the league since Tom Flores, who won two Super Bowls. Flores hasn't coached since 1994.
The son of a Puerto Rican father and a Mexican mother, Rivera was the first person of such heritage to play in the NFL.
It took rejections from eight other teams before Rivera, who will replace John Fox, finally got his shot.
"Congrats to Ron Rivera for being named Head Coach of the Carolina Panthers," former Chicago Bears cornerback Jerry Azumah, who played under Rivera, tweeted Wednesday. "Long overdue."
The Associated Press contributed to this article.
Follow us on twitter.com/foxnewslatino
Like us at facebook.com/foxnewslatino