Hernández Helps Patriots to Another Win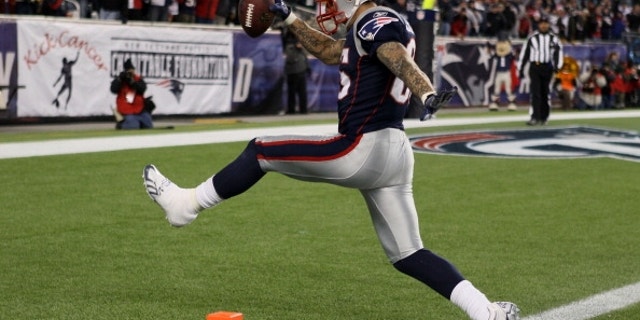 The National Football League's hottest team has won six games in a row – and their rookie tight end has a lot to do with that success.
Aaron Hernández, the 21-year-old standout for the New England Patriots, had two touchdowns in Sunday night's 31-27 win over the Green Bay Packers. He has had four touchdowns in the team's last five games.
Hernández scored on a two-yard TD on a pass from quarterback Tom Brady with 1:08 left in the first half.
The quick strike was set up by burly offensive lineman Dan Connolly's slow kickoff return for 71 yards.
"I've never seen anything happen so slow in my life," said Brady, who broke Don Meredith's record with his seventh straight game with two touchdowns and no interceptions. "That really was a big, big play in the game. ... They won't be kicking to him any more, I'll tell you that."
The rookie tight end, whose paternal grandparents were from Puerto Rico, struck again for the game-winning score with 7:14 remaining in the fourth quarter. Brady found him for 10 yards on that touchdown connection.
Hernández, who caught four passes for 78 yards, is becoming one of Brady's favorite targets at the goal line. He has six touchdowns on the season.
The Associated Press contributed to this story.
Follow us on twitter.com/foxnewslatino
Like us at facebook.com/foxnewslatino