Ricky Williams says he was drug tested 'at least 500' times in his career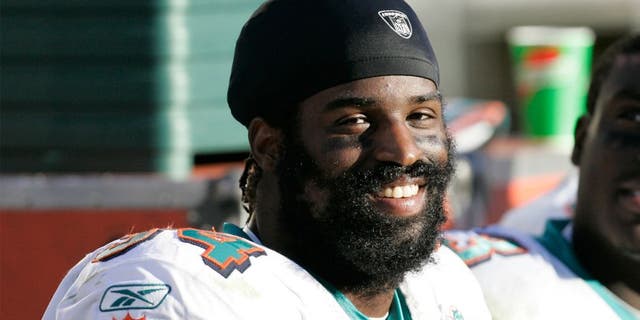 NEWYou can now listen to Fox News articles!
Ricky Williams has been out of the NFL since 2011 when he retired at the age of 34. It's not so much that the former Heisman Trophy winner called it quits early, it's that he never realized his potential for several reasons -- one of which was his reliance on drugs.
Williams was suspended several times during his career, missing all of the 2006 season because of failed drug tests. He even admits that it's "kind of true" that he "quit football to go smoke weed." With a player of his caliber and history with drugs, it's no surprise he was a frequent target of the league's drug tests.
It is shocking to hear how many tests he took, though.
"I think I might have the world record for most times drug tested," Williams said in SI Films' "Ricky Williams Takes the High Road," set to release on Wednesday. "At least 500 drug tests."
After being suspended in 2006, Williams was forced to take tests multiple times per week. In 2007, he reportedly failed yet another test, but that wasn't the reason why he missed 15 games that year. That was due to a torn chest muscle.
After that point, Williams never failed another test and played all 16 games in each of his final four years before retiring after the 2011 season.
"It was difficult at the time, but looking back I'm appreciative of it because it was the first step to letting go of the image and starting to find more of who I was underneath the image," he said of the tests.