Rick Renteria excited to join White Sox as bench coach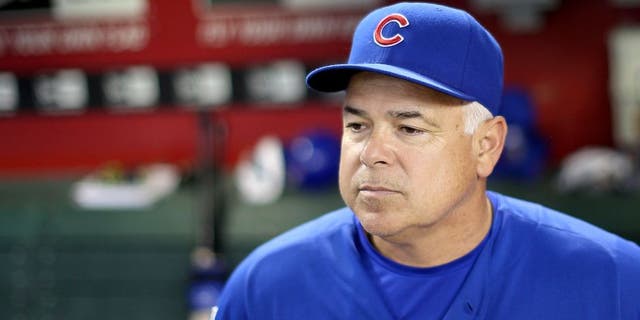 Former Cubs manager Rick Renteria will now serve as bench coach to the crosstown rival White Sox. Christian Petersen Getty Images
It feels like ages ago that Rick Renteria was at the helm of the Chicago Cubs.
In his one an only stint as manager, Renteria guided the Cubs to a 73-89 record before being fired following the season. Joe Maddon took his place and took the Cubs to the playoffs for the first time since 2008.
The Cubs' crosstown rivals, the Chicago White Sox, announced Wednesday the hiring of Renteria as bench coach.
In his first public appearance since the firing, Renteria was excited to be back in baseball and with the White Sox organization.
"To be honest, as this is finally done and official, I was talking to my family here and saying, 'I'm kind of getting excited about just working with players, just being out there on the field again,'" said Renteria via MLB.com. "There's a lot, when you talk baseball, when you've been in this for a while, there are a lot of things you want to be able to impart."
Sox manager Robin Ventura was there to welcome Renteria, saying his experience will be key to clubhouse management.
"There's help in there when you have a bench coach that comes in being able to read the room and see what's going on inside the clubhouse and what's going on in the game," said Ventura. "He's great at it."
It's a reasonable concern, though, that the former manager and current manager will butt heads and disagree on in-game moves, especially since Ventura is in the last year of his contract. Ventura doesn't believe that will happen.
MORE MLB: Want stories delivered to you? Sign up for our MLB newsletters.
"That stuff doesn't bother me. I don't expect any rift or anything else with Rick," Ventura said. "I'm excited to have him come in. He's excited to be here. We are trying to do things to win games. For me, the quality of person you are bringing in is the key thing, not any of the other issues people might try to create."