Richard Petty dishes on what NASCAR's doing well and what can improve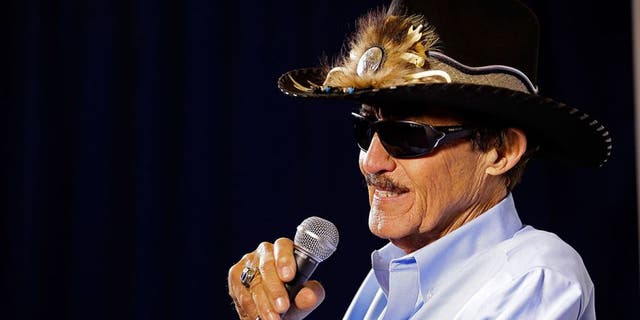 NEWYou can now listen to Fox News articles!
From new championship formats to an abundance of new rules to new drivers and tracks, the sport of NASCAR has undergone numerous and often monumental changes in the past two decades.
But which single change in the past 20 years has been the biggest positive?
Inaugural NASCAR Hall of Fame memeber and seven-time NASCAR Cup champion turned team owner Richard Petty tackled this intriguing question head on this week during the 34th annual Charlotte Motor Speedway presented by Technocom.
"It's safety," said Petty, the sport's all-time wins leader with 200 victories in NASCAR's top series.
Petty has been especially pleased with the increased number of SAFER (Steel and Foam Energy Reduction) barriers, NASCAR's move to mandatory HANS (Head and Neck Support) devices and the changes made to the cars themselves, which began in 2007 with the rollout of the now-extinct "Car of Tomorrow."
"Their biggest deal is safe walls, the neck deals, the cars are so much safer," Petty said. "When they first started the (Car of Tomorrow) deal they had a bunch of different changes in the body. But they built the race car for safety and then they put a body on it, and now we're getting back to where the cars look more like cars. Fords look like Fords. Chevrolets look like Chevrolets. They got away from that when they first went to the safety deal (with the Car of Tomorrow) because they were more concerned with the safety part.
"You'll never get it 100 percent safe, but it's so much safer now than it was five years ago, and we're light years ahead of 10 or 15 years ago, so that's been the biggest change that NASCAR's made for the drivers and the crews and all that kind of stuff."
As for what Petty -- who retired from driving in 1992 -- sees as the most pressing issue the sport faces today, "The King" didn't mince words.
"The big deal with the car owners and NASCAR and stuff is how do we get new fans? That is a big deal," said the legendary driver, who turned 78 in July. "People my age are getting off the grid, so it's how do we compete with the X Games and football and basketball and whatever it is, computer-wise. Those are the things that I think NASCAR and the drivers and owners are going to have to get together, and say, 'OK, how do we need to hit these new people to get these new fans?'"
Although Petty believes NASCAR has bounced back nicely from the recession of 2008 and 2009, he believes there's still work to be done in attracting new fans.
"We've still got a bunch of fans out there, a bunch of people watching on TV, a bunch of people going to the races, and all that stuff's coming back," he said. "It killed it when we had the recession deal, and now it's starting to come back, come back, come back. But we've still got to get those new people. There's so much competition, so many things going on that it's a different world, so it's how do we get those people interested in the car mindset, and get them interested in coming into racing?"