Report: Vontaze Burfict fined, not suspended for stomping on LeGarrette Blount's leg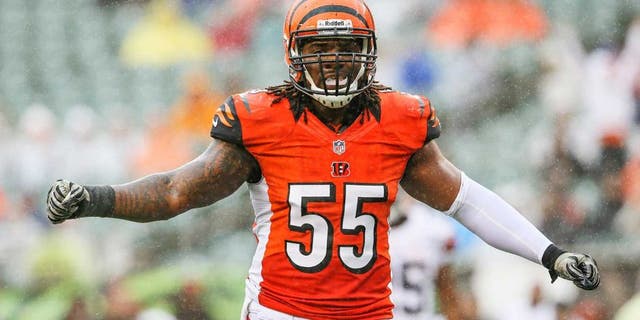 Vontaze Burfict missed the first three games of the season due to a suspension stemming from 2015, but he won't be forced to sit out any additional games after Sunday's controversial plays.
Burfict was reportedly fined $75,000 for his actions against the Patriots on Sunday, which included a low cheap shot on Martellus Bennett and allegedly stomping on LeGarrette Blount's leg after a touchdown. However, according to ProFootballTalk, the fine is for his stomp, not hitting Bennett in the knees.
This is the ninth time Burfict has been fined for on-field actions -- his previous high was $69,000. For his career, Burfict has lost $279,329 to game fines, not including three lost game checks from his suspension this season.
It's somewhat surprising that Burfict wasn't suspended for what the NFL clearly deemed a dirty play -- and it was exactly that. Given his history and refusal to clean up his game, the NFL could have sent a strong message that his behavior would not be tolerated.
The $75,000 is about the same as two quarters worth of pay, based on his salary this season. Needless to say, it's not exactly a harsh punishment.