Report: K-State backup QB injured, leaves Wildcats perilously thin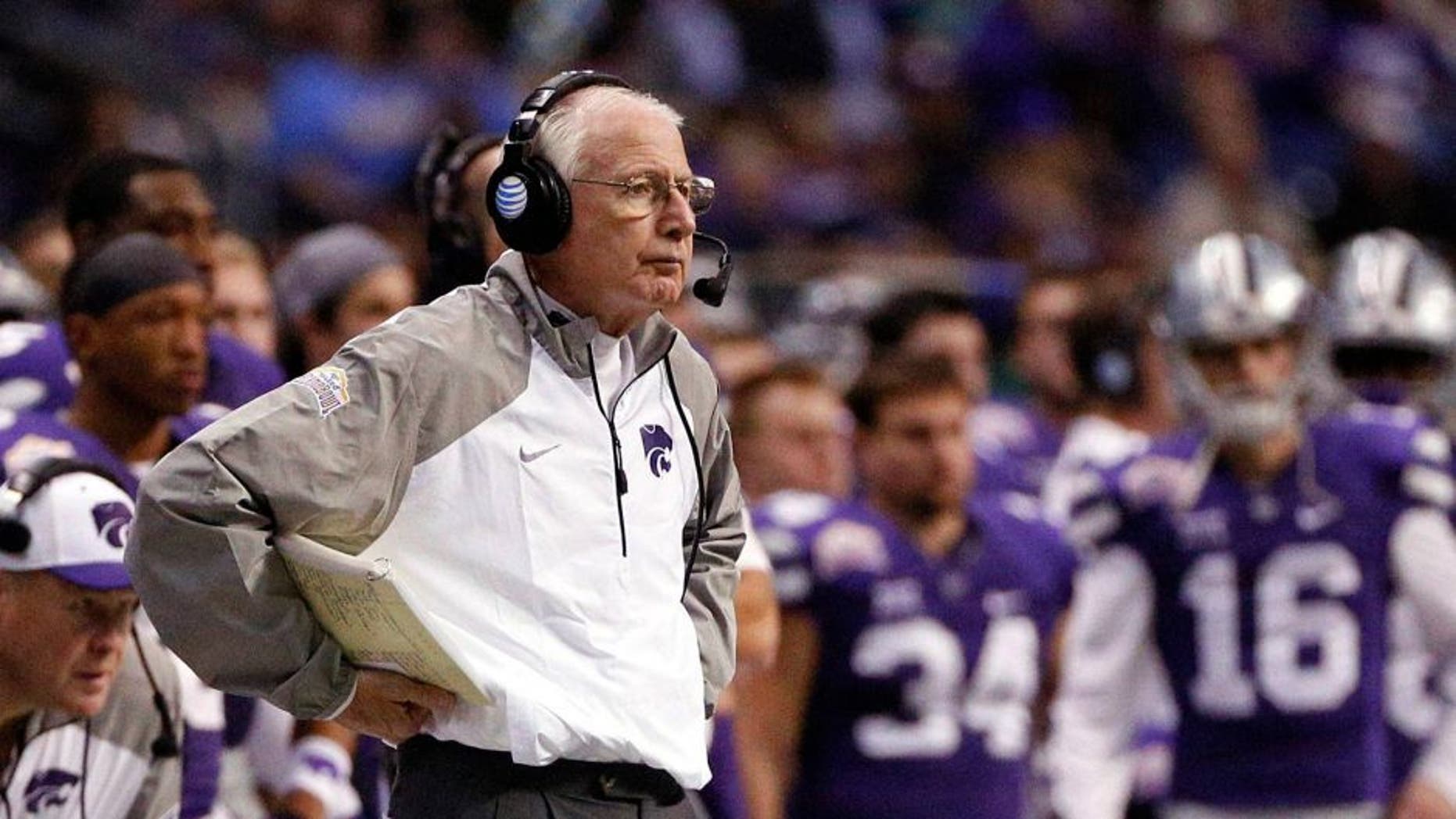 The Kansas State Wildcats are in deep trouble at quarterback with third-stringer-turned-backup Alex Delton following starter Jesse Ertz to the injury list.
Delton, a freshman, suffered a meniscus injury on a run as he closed out Saturday's win at Texas-San Antonio, according to Kellis Robinett of The Kansas City Star. Suddenly Joe Hubener, the backup-turned-starter when Ertz tore up a knee on the first play of the first game, is more or less on his own. Prior to Saturday's game, the Hubener had never started a game at quarterback in his life.
Kansas State (2-0) heads into Saturday's home game against Louisiana State with junior college transfer Jonathan Banks, who has jumped two spots on the depth chart in the last couple weeks, as the backup.
The medical staff has not put a timetable on his return, according to The Star, but Hubener is definitely out for Saturday's game. According to the paper, Wildcats coach Bill Snyder was not available to comment.
The group now with additional pressure heaped upon it is the Wildcats' offensive line, one of three Big 12 units to give up two or fewer sacks on the season.
(h/t The Kansas City Star)