Report: Julian Edelman (foot) in boot, on crutches after win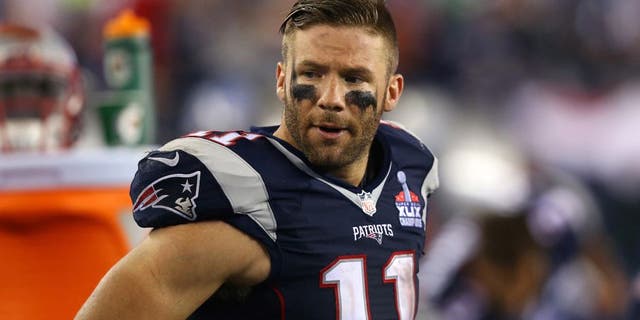 Julian Edelman was seen on crutches with a boot on his left foot after the game. Maddie Meyer Getty Images
The New England Patriots moved to 9-0 on the season thanks to Stephen Gostkowski's game-winning 54-yard field goal. However, the win comes with a bit of bad news.
Julian Edelman left in the first quarter with a foot injury and was unable to return, and his status going forward is up in the air. After the game, Edelman was reportedly seen on crutches with a boot on his left foot, signifying that the injury could be fairly serious.
Edelman was the team's leading receiver entering Sunday's game and has become Tom Brady's favorite target alongside Rob Gronkowski. If he's forced to miss a significant amount of time, it'll be a big blow to the Patriots offense, though they were able to overcome his absence down the stretch on Sunday.