Report: Jaguars interviewed Chip Kelly before hiring Doug Marrone as coach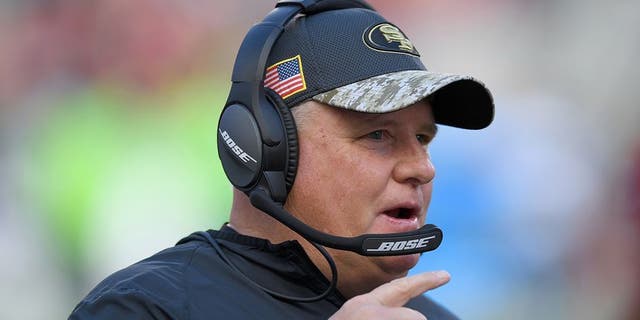 NEWYou can now listen to Fox News articles!
Both the Jacksonville Jaguars and San Francisco 49ers parted ways with their head coaches after disastrous seasons. Gus Bradley is generating interest across the league, but Chip Kelly hasn't had as much luck.
However, the Jaguars did consider replacing Bradley with Kelly. According to ESPN's Adam Schefter, Jacksonville interviewed Kelly for the head coaching position before deciding to keep Doug Marrone.
Kelly has had little success in the NFL, getting fired by two teams in as many years. He's a terrific offensive mind, but it's unclear if his philosophy can work in the pros as well as college.
Granted, he didn't have the best roster in San Francisco this season, so that certainly plays a role. But he also had his issues in Philadelphia, and it's telling that he didn't receive much interest from other teams with head coaching vacancies.