Report: Giants to work out Terrelle Pryor at wide receiver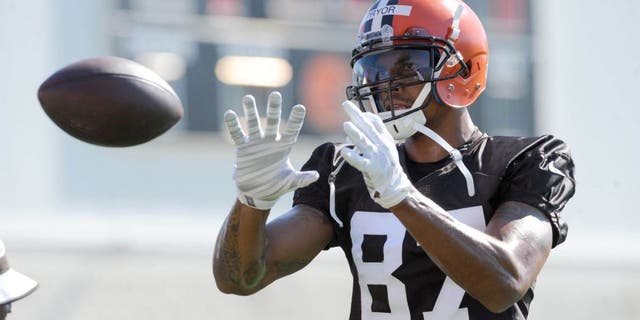 NEWYou can now listen to Fox News articles!
On Wednesday, the New York Giants brought in veteran Terrelle Pryor for a workout, per beat reporter Art Stapleton.
The Giants have not been shy about bringing in big name wide receivers for workouts. In the past couple of weeks, they have worked out Wes Welker and Hakeem Nicks.
After beginning his career in the NFL as a quarterback, Pryor decided to make the switch to wide receiver this past offseason in hopes of revitalizing his career. He flashed during training camp with the Cleveland Browns, but he was ultimately released in part due to injuries.
If Pryor is healthy, the Giants could be interested. Pryor offers incredible burst and lateral agility for an athlete of his size. At 6-foot-5 and 232 pounds, Pryor ran a 4.38 40-yard dash. At his size, he was able to complete an 124-inch broad jump.
The Giants have an offensive scheme that focuses on getting the ball out of quarterback Eli Manning's hands fast. The objective is to take advantage of Manning's ability to read the defense before the snap and the ability of the Giants' skill position players in space. Pryor could fit in nicely in specific offensive packages that use him in the slot.