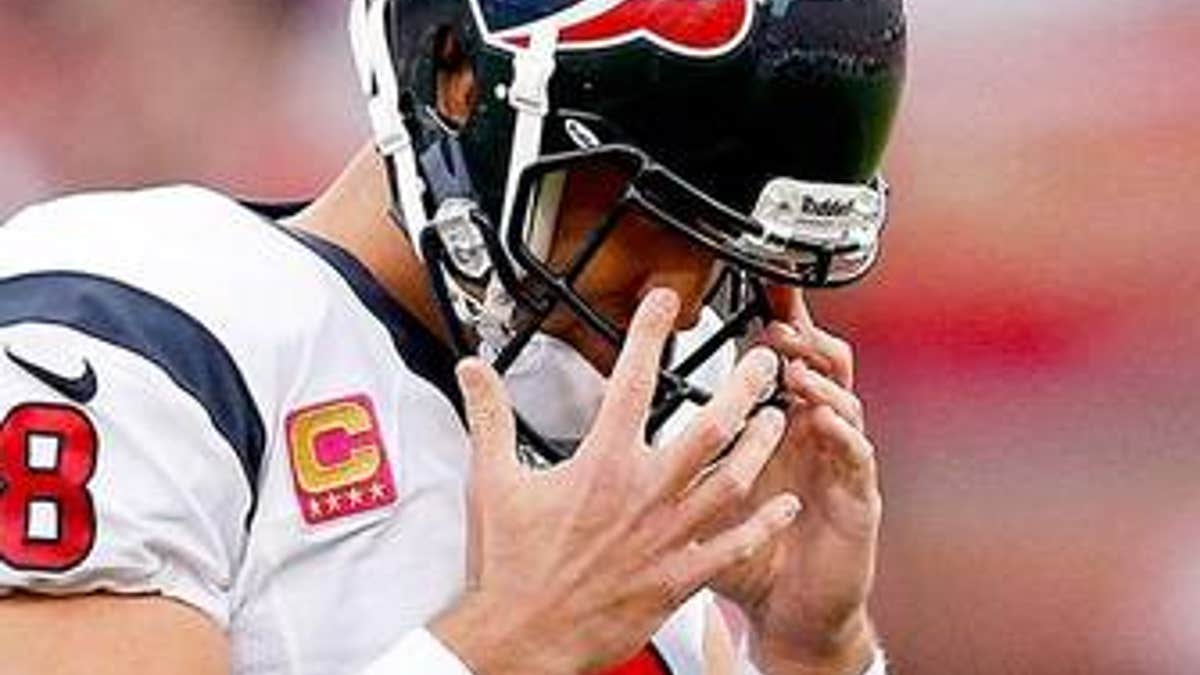 An irate Texans fan "berated" quarterback Matt Schaub at his home Tuesday, a Houston radio station reported.
No arrests were made and nobody was hurt, but Sports Radio 610 reported that police responded to a call from Schaub's house, where an angry fan confronted Schaub and took pictures of his family, which allegedly were posted on Facebook. Schaub, 32, is married with three young daughters.
The fan left before police arrived.
Schaub on Sunday set an NFL record by throwing an interception returned for a touchdown in his fourth consecutive game, enraging a fanbase that entered this season expecting the Texans to make a run at the Super Bowl. Instead, they're 2-3, with Schaub's interceptions being the biggest turning point in each loss.
On Sunday he threw three picks and was benched as the Texans were routed 34-3 by the 49ers . However, Coach Mike Kubiak says he's sticking with Schaub .
Fans' fury has been growing, with one burning a Schaub jersey and a restaurant offering a Schaub "pick-six special." The QB has responded to the hate by deactivating his Twitter account .