Report: Drew Brees would 'absolutely' be open to a contract extension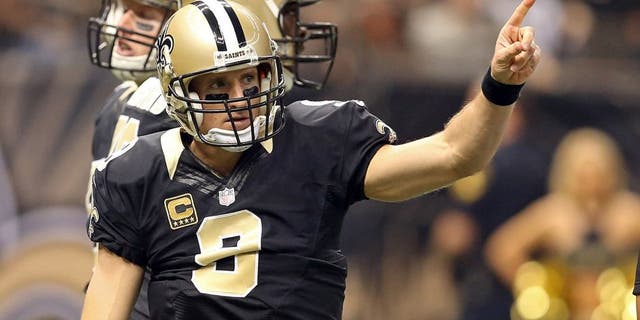 NEWYou can now listen to Fox News articles!
At this point, it's pretty widely known that something is going to need to happen with Drew Brees' contract for the New Orleans Saints to be able to keep him in town. If the team didn't do anything, Brees would count for $30 million against the cap in 2016, an absolutely incredible number.
Fortunately, when hearing from Brees about the potential for a contract extension, he sounded more than open to it.
Via Mike Triplett of ESPN:
That doesn't give us a whole lot in terms of what an extension could look like, but it's safe to bet that one of the main goals would be getting that cap number way down for 2016, so that the Saints can spend elsewhere.
Brees is going to be a player the Saints truly can't afford to lose right now, even at nearly 37 years old, so expect to see the two sides likely work something out.