Report: Drew Brees expected to practice Wednesday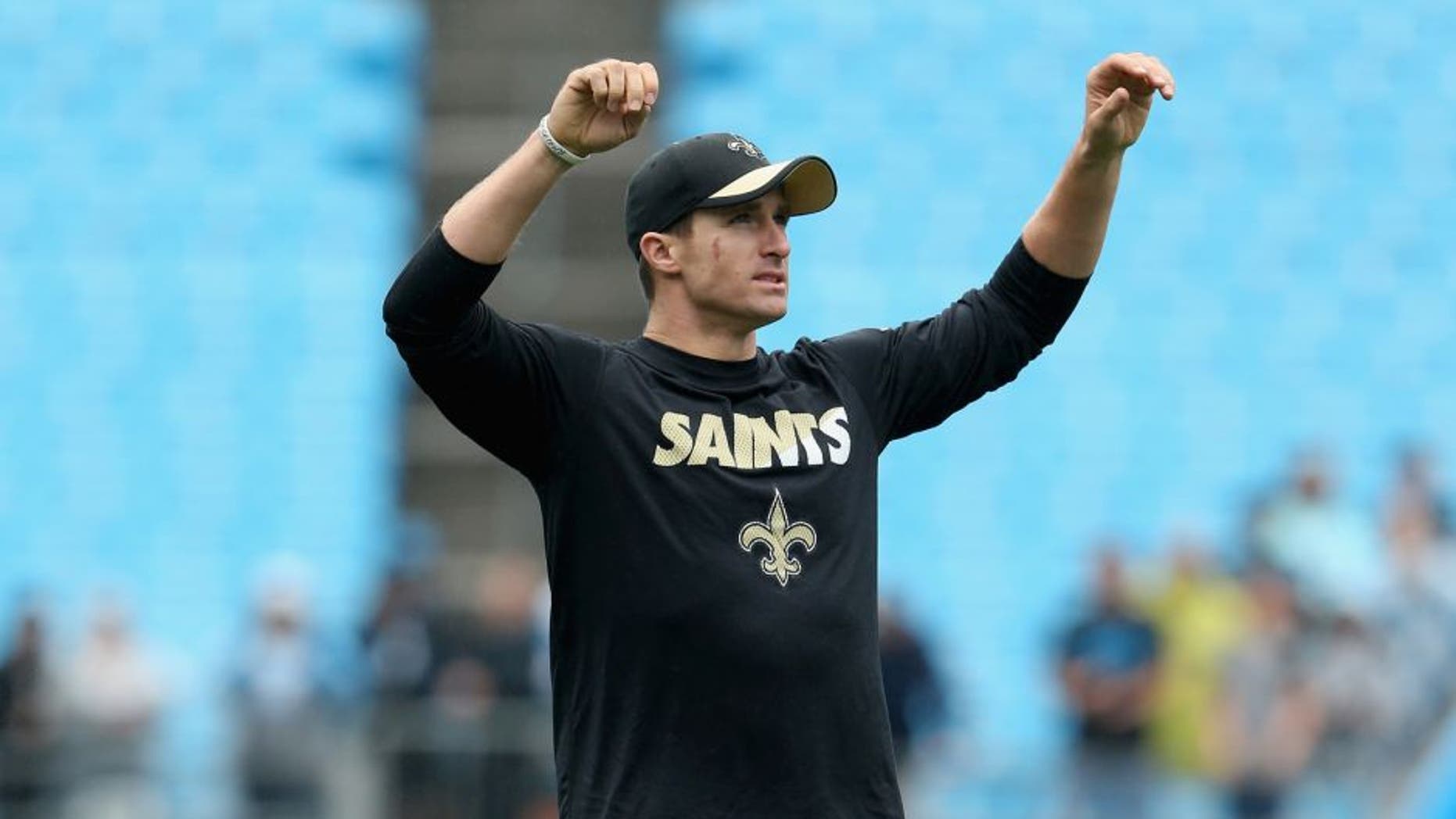 While Luke McCown filled in more than admirably for Drew Brees in the tough Week 3 loss to the Carolina Panthers, it's safe to say that the team would still love to have their leader under center on Sunday.
McCown proved to be just a backup by title during the 27-22 loss to the undefeated Carolina Panthers, as he completed 31-of-38 passes for 310 yards. McCown was filling in for Brees, who has been dealing with a rotator cuff injury that was suffered in Week 2 against the Tampa Bay Buccaneers.
Fans have been anxiously awaiting word on Brees' status as we move toward the latter part of the week, and it seems as though there's some good news. According to Ed Werder of ESPN, Brees had a strong throwing session on Tuesday, meaning that he's expecting to practice on Wednesday.
Obviously, if all goes well at practice, Brees is on his way to game action Sunday against the Dallas Cowboys. Keep your fingers crossed, Who Dat Nation.