Report: A's to give manager Bob Melvin contract extension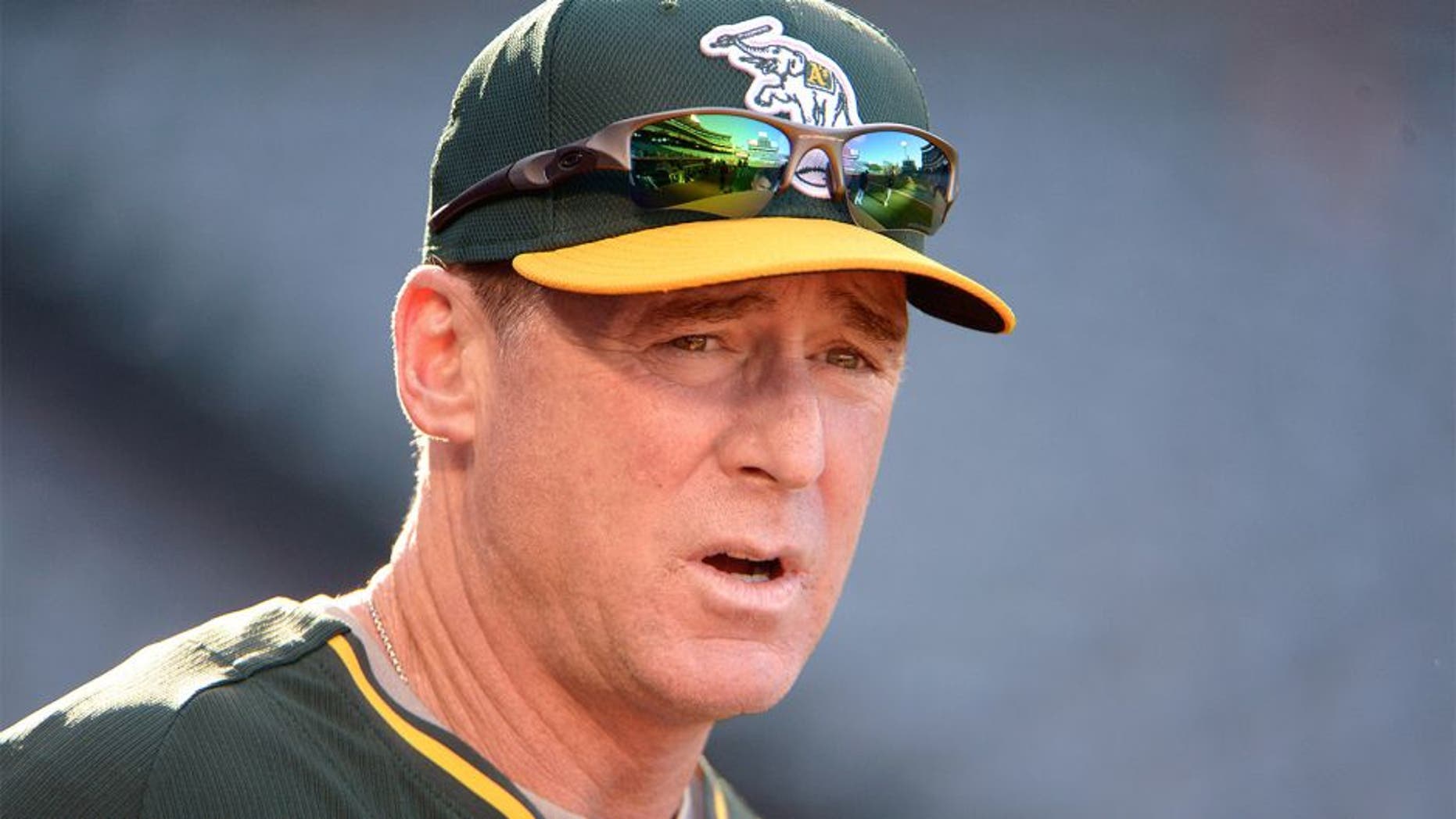 The Oakland Athletics might be having one of their toughest seasons in quite some time, but that doesn't mean they're headed for a shakeup.
Quite the contrary, actually: The A's announced a press conference for 3:30 p.m. Pacific Time on Wednesday and Susan Slusser of the San Francisco Chronicle confirmed that manager Bob Melvin will be the recipient of a multi-year contract extension.
Melvin's current contract was to expire after the 2016 season, so the A's are obviously keen on rewarding him for guiding the A's to three consecutive postseason appearances from 2012-2014. He is 385-339 since taking over as manager during the 2011 season.
John Hickey of the Bay Area News Group obtained a quote from A's co-owner Lew Wolff pertaining to Wednesday's announcement, and Wolf reiterated the club's enthusiasm for Melvin's accomplishments while also commenting on this season's frustrations: "Bob and Billy and the group have been dealt some tough breaks this season, but they are all a part of the long-term equation here. An announcement like today's was going to happen sooner or later.''
Though the A's are just 60-79 and almost assured of finishing the year below the .500 mark (a rarity in the Billy Beane era), Slusser added that Beane and current assistant general manager David Forst are expected to receive 'title bumps' at some point prior to the season's end.
Prior to managing the A's, Melvin managed the Seattle Mariners from 2003-04 and the Arizona Diamondbacks from 2005-09. He has a 878-847 managerial record during his career.