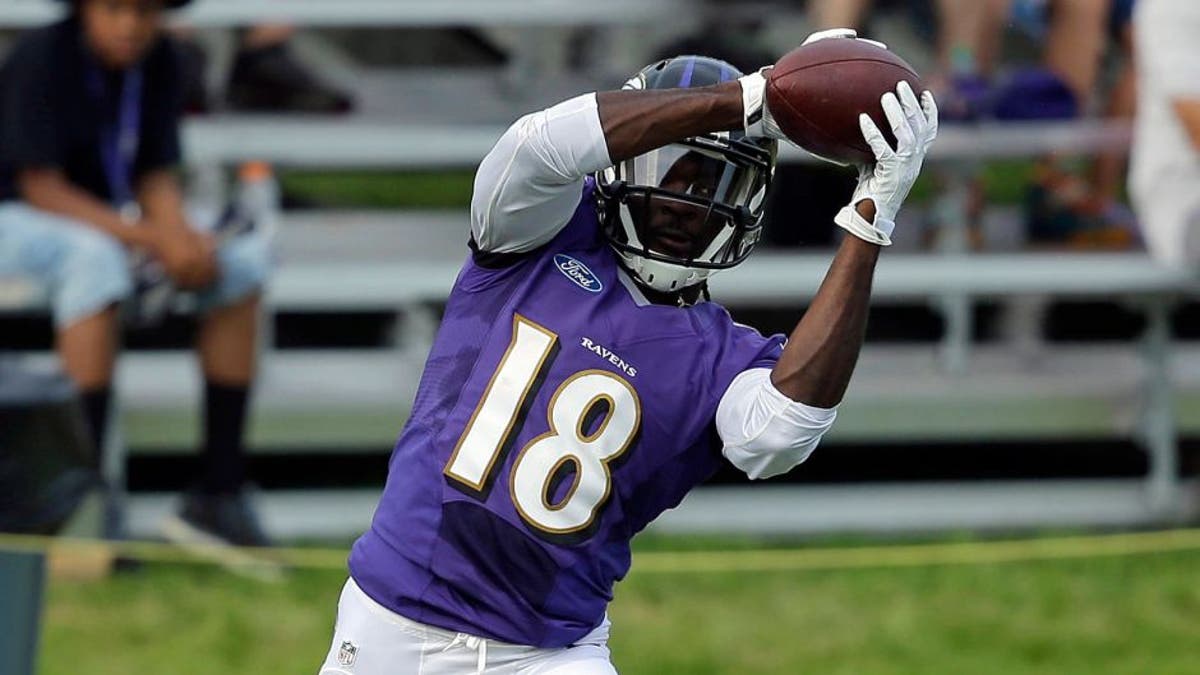 Ravens first-round receiver Breshad Perriman was sidelined from the team's Friday practice due to the knee injury he suffered at the tail end of Thursday's opening session.
Perriman started with the first team Thursday and flashed the ability that made him the 26th pick in the draft. His last play was probably his best, according to The Baltimore Sun. Perriman beat a defender down the sideline to catch a perfectly thrown ball by Joe Flacco. Unfortunately, Perriman banged his knee hard on the ground after the catch and was slow to get up.
Perriman walked off the field on his own and coach John Harbaugh said the injury wasn't serious.
Outside linebacker Elvis Dumervil was also not in attendance Friday for undisclosed reasons, while cornerback Lardarius Webb was back at practice after failing his initial conditioning test on Thursday.
h/t: The Baltimore Sun