Ravens coach John Harbaugh is getting 'impatient' with WR Breshad Perriman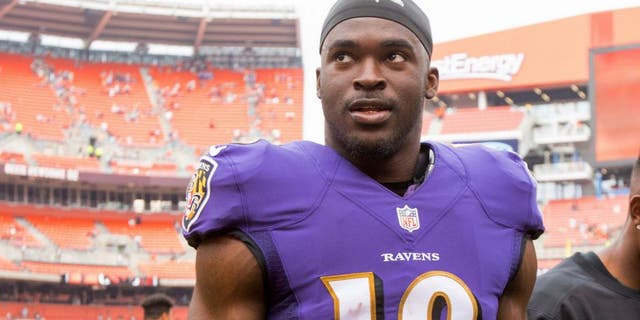 The Baltimore Ravens have lost four straight games, mostly due to their lackluster offense. The ground game was atrocious Sunday against the Jets, rushing for a grand total of 6 yards. However, the passing attack has been equally bad this season.
A big reason for that is Steve Smith's injury and the lack of production from second-year pro Breshad Perriman. The 2015 first-round pick has just 14 catches for 183 yards this season after missing all of last season due to injury. His development has been alarmingly slow, and the Ravens might be getting a bit concerned.
"I told him, 'I just am impatient. You have all this talent, and there is a lot to learn, but I just want to speed the curve up,'" head coach John Harbaugh said, via the Baltimore Sun. "Obviously, he said that he could not agree more. We just have to keep chasing it. It is going to happen, and let's try to make it happen sooner rather than later."
Perriman was expected to be a big-play receiver in Baltimore, and he's shown flashes of being exactly that. He hauled in a 35-yard catch in his first career game as well as a 41-yarder two weeks ago, but otherwise, he's been a non-factor. Outside of those two receptions, he has just 12 catches for 107 yards.
His lack of production has been particularly concerning considering Smith has been out and the Ravens don't have another go-to threat. Perriman has the talent to be a No. 1 receiver, but it might just take some time -- time the Ravens don't exactly have.