Ravens cheerleader OK after taking spill during routine at football game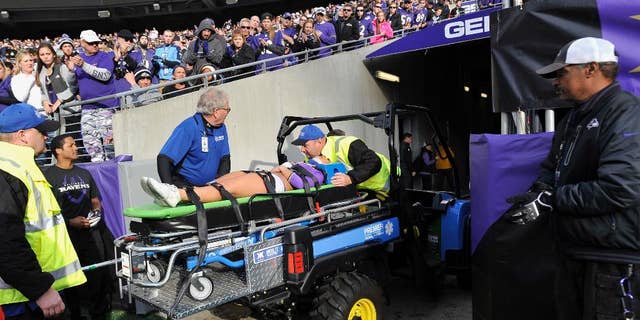 NEWYou can now listen to Fox News articles!
BALTIMORE – A Baltimore Ravens cheerleader was injured during Sunday's game against the Tennessee Titans when she hit the ground after being thrown in the air during a stunt.
The woman, whom the team declined to identify, either fell or was dropped on her head or neck. Team medical personnel stabilized her on the sideline and she was taken off the field on a cart.
A team spokesman said the cheerleader was treated at a hospital and that precautionary tests on her head and back showed no significant injuries.