Raiders' Amari Cooper makes Joe Haden look like the rookie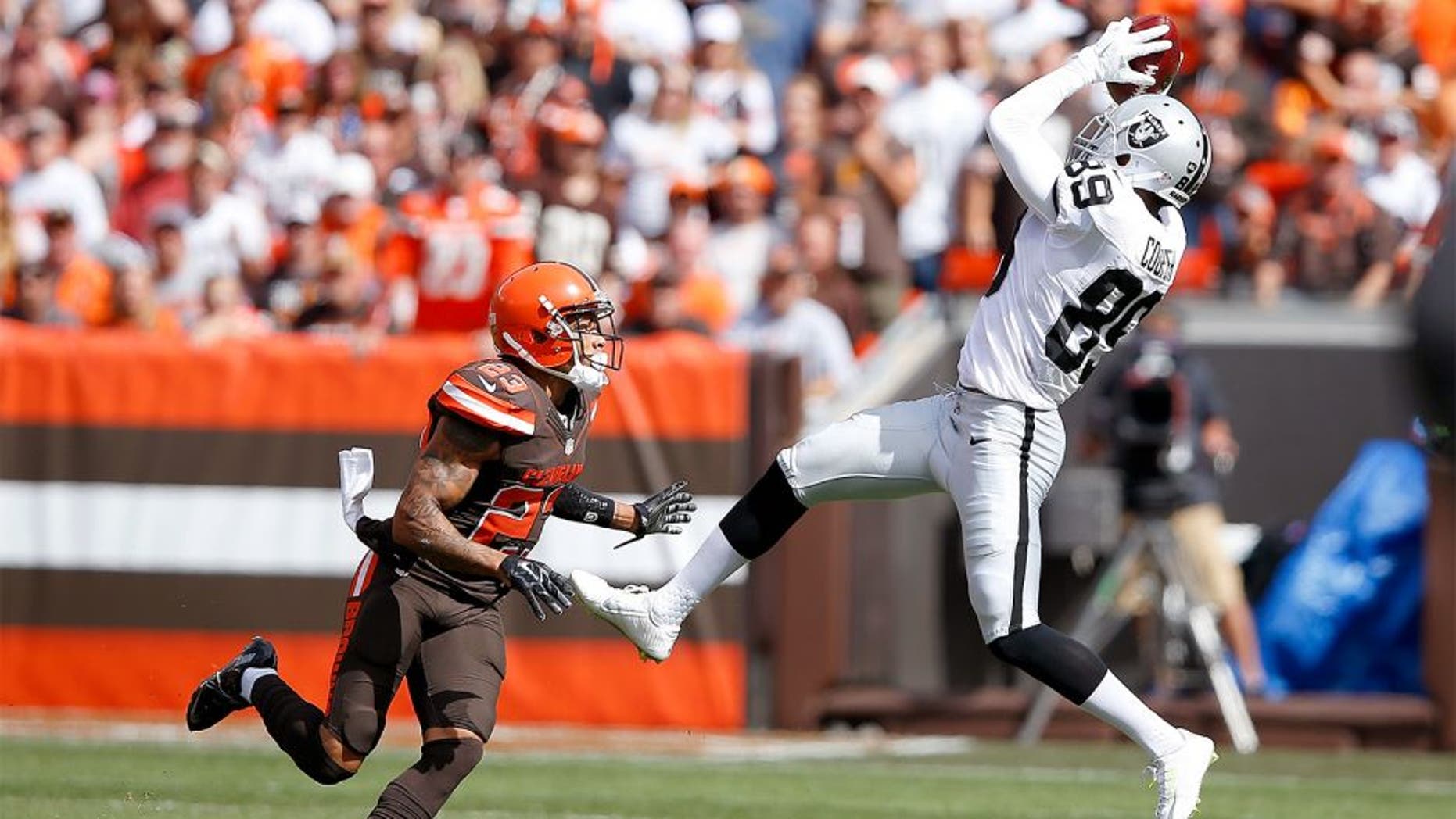 Amari Cooper is your early frontrunner for Offensive Rookie of the Year.
Not even Joe Haden -- a Pro Bowl cornerback -- can slow the Raiders receiver down.
Cooper just knows how to turn a cornerback around. He did the same thing to Ravens' top cover man Jimmy Smith last week.
Add Haden to his growing list of victims. The Alabama product routinely got behind the Browns star in a first half (5 receptions, 103 yards) that put him in historic territory; he's now only the second-ever rookie with two 100+ yard performances in his first three games.
You can't blame Haden for a down day against Cooper. He's nearly indefensible on plays like this: