Rafael Nadal May Pull Out of Indian Wells Tournament to Spare His Knees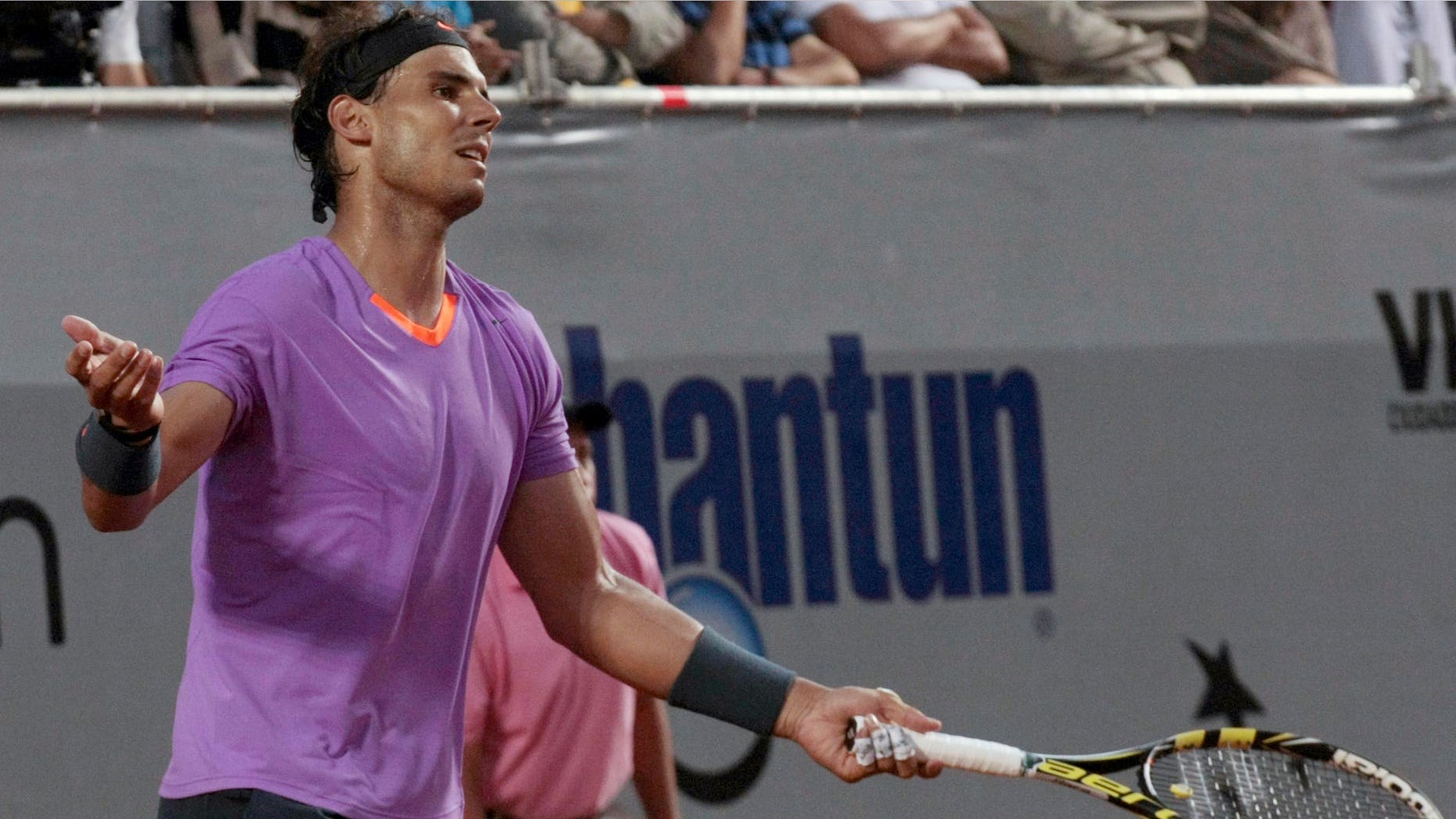 ACAPULCO, Mexico – Rafael Nadal may be pulling out of next week's tournament in Indian Wells, Calif., to spare his fragile knees from the hard courts.
While Nadal has said he loves playing in the tournament, which he won in 2007 and 2009, his main focus right now is protecting his knees and staying healthy for the European clay-court season, which ends at the French Open.
"My intention is to go to Indian Wells," Nadal said after reaching the second round of the Mexican Open late Tuesday.
"This is the truth because I love this tournament and the priority is to play. But if I don't feel comfortable playing and have decided to wait to play on the hard courts, that's how it will be and I'll rest for the clay-court season (in Europe). But today I can't answer."
He didn't say whether he would play at Key Biscayne, Fla., where he's reached the final three times, after the Indian Wells tournament.
Nadal has been critical of playing on hard courts, suggesting it has caused the knee injuries that are threatening his career.
This month in Brazil, he said the Association of Tennis Professionals was not doing enough to protect players' health, saying the increased number of tournaments on hard courts will lead to long-term injuries that will affect the players even after they retire.
"I said the truth. I don't know if I'm going to go or not," Nadal repeated. "It will depend on how I feel every day and every week."
Asked about rumors he would not play, he replied: "The media can't know more than I do."
Nadal said the condition of his left knee was still day-to-day.
"Even when the knee is perfect, I had some days better than others. Right now I have had three days in which the knee has felt fine and that makes me happy, that we're going in the right direction," Nadal said.
Nadal has so far restricted his comeback after more than seven months out with knee trouble to events on softer clay. This month, he reached the final in Chile and won in Brazil.
Based on reporting by The Associated Press.
Follow us on twitter.com/foxnewslatino
Like us at facebook.com/foxnewslatino