QB Jared Goff breaks Cal's all-time records for passing yards, completions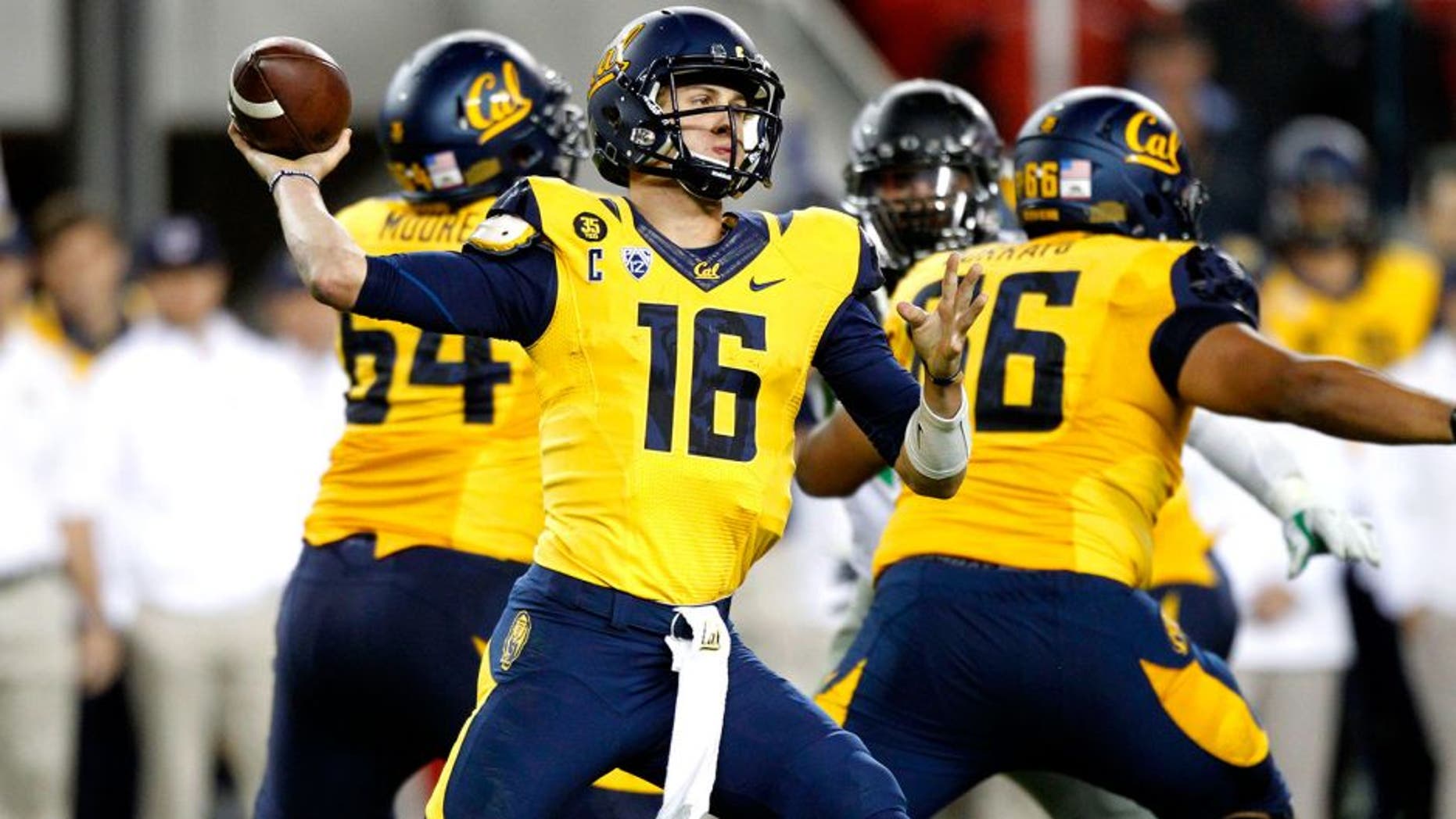 On Saturday in Austin, Jared Goff broke Cal's all-time record for passing yards on 22-yard throw to Stephen Anderson early in the first quarter vs. Texas.
Goff broke the record of former Cal QB Troy Taylor, who had thrown for 8,126 yards.
The junior also broke the Bears' mark for career completions in the first quarter:
Goff now holds 21 school records including single-season passing yards (3,973) and single-season passing touchdowns (35).
(h/t Twitter)