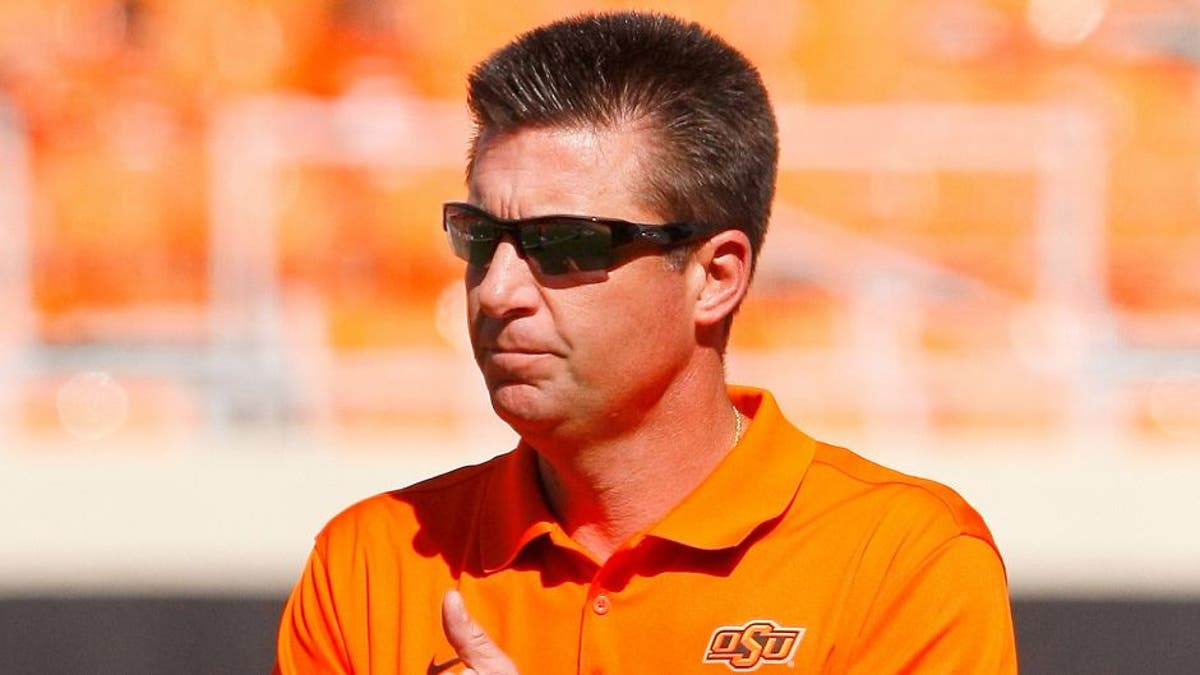 Oklahoma State coach Mike Gundy recently called out the Big 12 and said the Longhorn Network is hurting the conference. So what are the league's options?
In a recent episode of The Audible, Bruce and Stew break down why the Big 12 is stuck with Texas' channel and why, for now, there's nothing the league can do.
Click on the embedded player above to listen to the clip. You can also get every episode of The Audible delivered to you by subscribing on iTunes.
FULL PODCAST: Jim Harbaugh trolls Ohio State on Twitter and gets crushed