Podcast: How good is the 2016 NFL Draft QB class?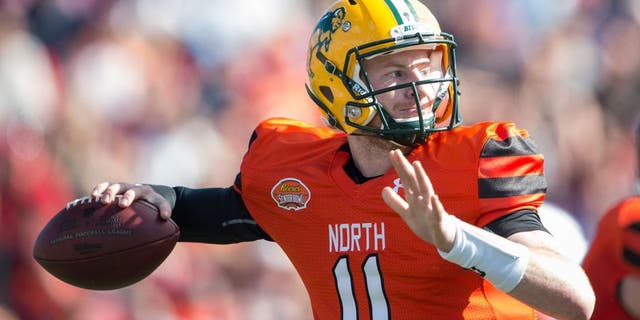 The NFL Combine arrives this week and as usual the quarterbacks will be under a massive amount of scrutiny. How good is this year's crop of quarterbacks?
Phil Savage, a former NFL GM and current executive director of the Senior Bowl, joins Bruce Feldman on The Audible to discuss the QBs, underrated players to watch and a bunch of other things to look forward to at this year's Combine.
Click on the embedded player above to listen to the clip. You can also get every episode of The Audible delivered to you by subscribing on iTunes.
MORE FROM THE AUDIBLE ON CARSON WENTZ
Podcast: Meet Carson Wentz, the best QB in the 2016 NFL Draft