Pittsburgh Pirates at Miami Marlins game preview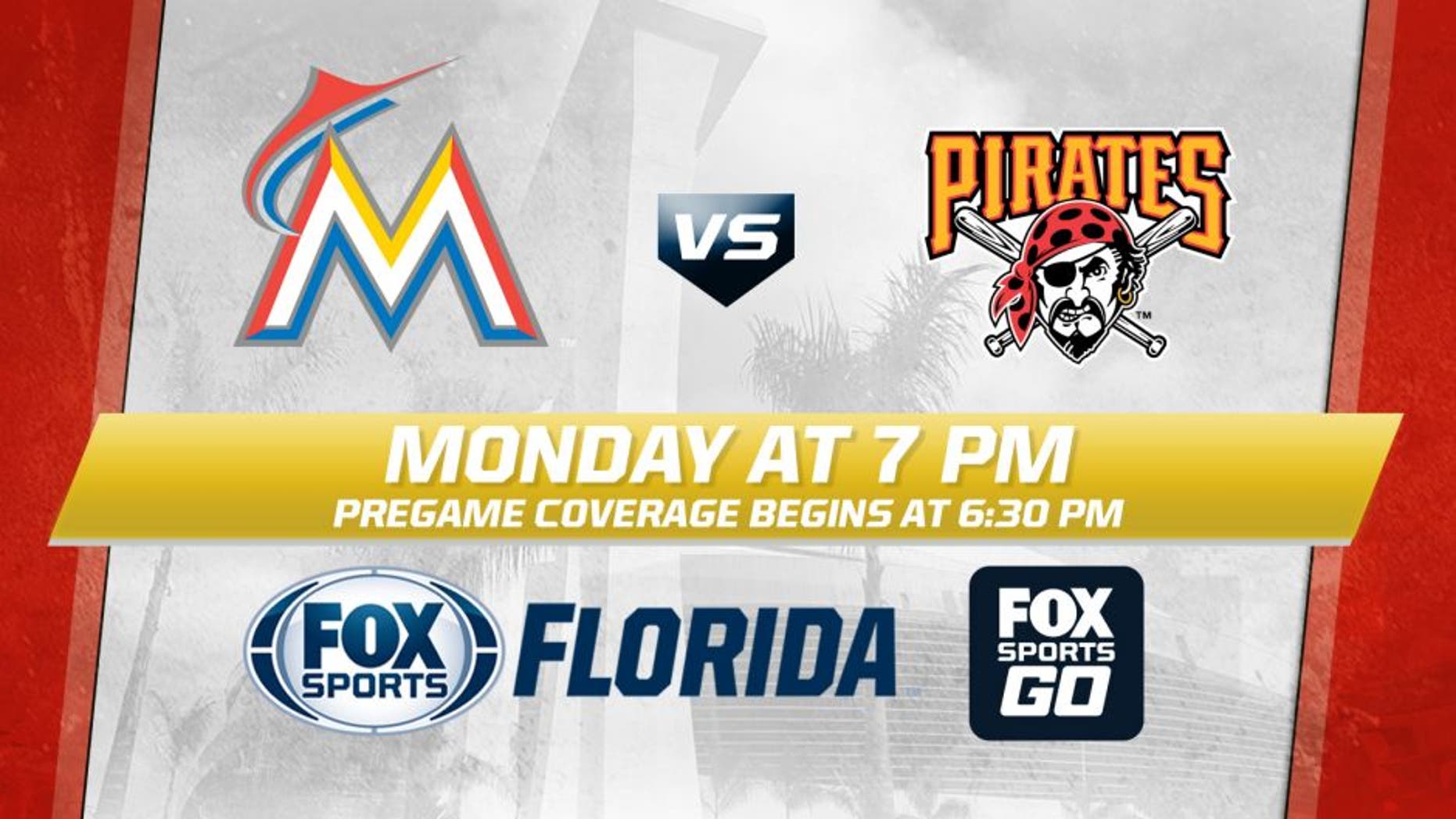 TV: FOX Sports Florida
TIME: Coverage begins at 6:30 p.m. ET
Aside from one subpar outing, Jeff Locke has put together a stretch manager Clint Hurdle feels might be his best since joining Pittsburgh.
The left-hander might not have to deal with Giancarlo Stanton on Monday night, but he'll try to contain hot-hitting Marcell Ozuna as the Pirates open a four-game road series against the Miami Marlins.
While he allowed six runs over 5 1/3 innings in an 8-2 road loss to the Chicago Cubs on May 14, Locke (3-3, 5.08 ERA) has gone 3-0 with a 3.34 ERA in his other six starts during this solid stretch.
Now the 30-year-old will try to win three consecutive starts for the first time in his six-year career with Pittsburgh (28-21) after giving up four runs over 6 1/3 innings in Wednesday's 5-4 victory over Arizona.
"Maybe I'm preparing myself a little bit better for these starts than I have in the past," he told MLB's official website. "I'm making sure I do my homework before the outing, three or four days before the start, and then you know what you want to do against these guys."
Given his success in this series, Locke might be able to help the Pirates avoid their first three-game losing streak since dropping four straight from May 1-4. He's 3-0 with a 2.28 ERA in his four starts versus Miami - all Pittsburgh wins - since the start of 2014.
Stanton has gone 7 for 14 with two home runs lifetime when facing Locke, but he's missed the past five games due to soreness in his side. The star slugger took batting practice before Sunday's 7-3 win at Atlanta and is expected to return at some point during this series.
Chris Johnson is 7 for 15 with two homers and Ozuna has gone 4 for 11 in the matchup. Ozuna went 2 for 4 with his 10th long ball Sunday, leaving him with a .488 average over an 11-game hitting streak.
The center fielder also has reached safely in 36 straight games.
Derek Dietrich went 3 for 3 with a home run, double and four RBIs for Miami (26-24), which seeks its second back-to-back wins since May 16. He's gone 12 for 23 over a six-game hitting streak, but won't play in this one after getting hit on the head by a foul ball in his own dugout.
"Hopefully it's just a headache," pitcher Tom Koehler said.
Justin Nicolino (2-2, 4.37) hopes to build on Wednesday's effort in which he snapped a two-game losing streak. He allowed three runs and struck out a season-high six over 5 2/3 innings in a 4-3 win at Tampa Bay.
In his only start versus Pittsburgh, the left-hander gave up two runs despite walking four over six innings in a 2-1 loss Aug. 27. Andrew McCutchen singled and walked twice when facing him in that contest.
Since averaging 8 runs over a five-game winning streak, the Pirates have totaled four in consecutive losses. Starling Marte and Francisco Cervelli had four of the team's eight hits in Sunday's 6-2 loss at Texas.
McCutchen has hit .426 over his last 19 games against the Marlins, while Gregory Polanco is batting .419 with 10 RBIs in his 11 meetings.
Pittsburgh has outscored Miami 44-20 while winning eight of the last nine matchups and has won the season series the last four years.