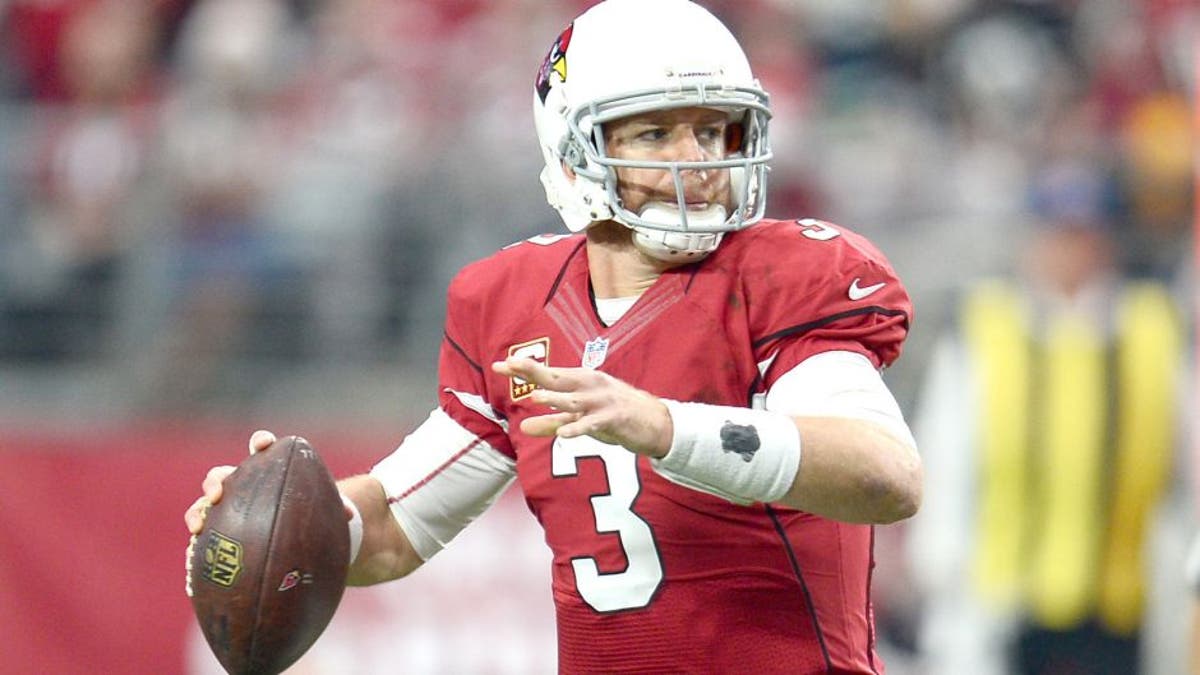 Arizona Cardinals quarterback Carson Palmer continued to enhance his MVP credentials in Sunday's 38-8 rout of the visiting Green Bay Packers.
Palmer celebrated his 36th birthday by setting a career high with his 33rd and 34th touchdown passes as the Cardinals clinched the No. 2 seed and home-field advantage in the playoffs.
In improving to 26-4 over his last 30 starts with Arizona, Palmer connected with wide receiver Larry Fitzgerald on a 3-yard scoring pass in the opening minute of the second quarter to eclipse his previous high of 32 set in 2005 with the Cincinnati Bengals.
Palmer added to his total with a 7-yard TD pass to John Brown in the final seconds of the second quarter to stake Arizona to a 17-0 lead en route to its ninth consecutive victory.
"I thought Carson was really solid," Cardinals coach Bruce Arians said after Palmer finished 18-of-27 for 265 yards with the two TDs and one interception. "He missed some things, but he had reasons for what he was doing."
The second scoring pass by Palmer also was the 54th touchdown scored by the Cardinals, surpassing the franchise's previous single-season record set in 1948.
"There are a lot of different guys to spread the ball around to," said left tackle Jared Veldheer. "I imagine it's got to be tough on a defense."
Fitzgerald reached a milestone of his own by hauling in four passes to give him 103 receptions for the season, matching his career high established in 2005 - his second year in the NFL.
"This is the time of season you want to be peaking," Fitzgerald said. "I don't want to say we are peaking, but we're playing at a good clip. That's a good feeling."