Padres' Colin Rea displays poise, potential in major-league debut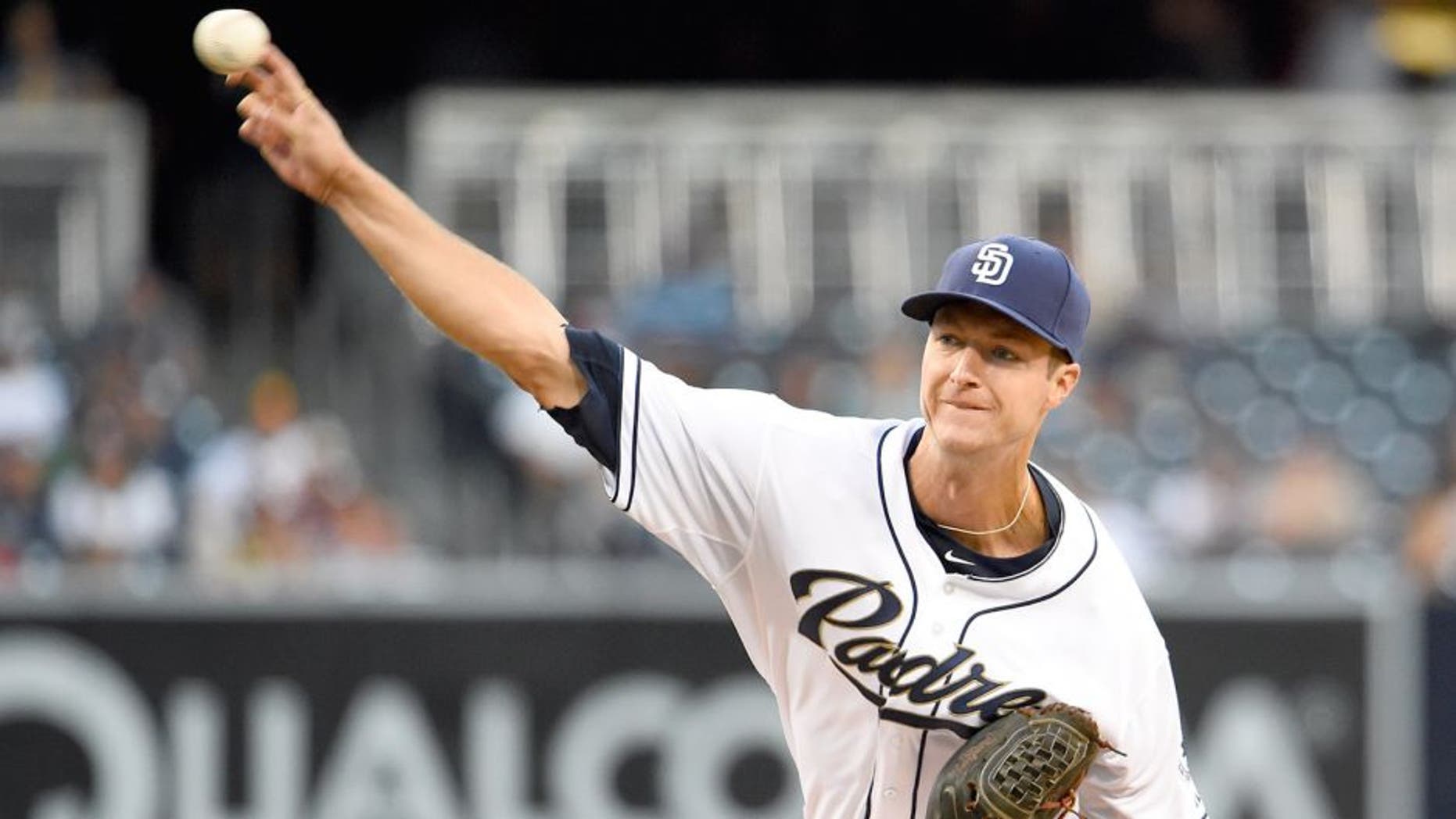 Colin Rea threw his first game from a major-league mound with the San Diego Padres on Tuesday, but you might have never known it by watching him pitch.
In his anticipated debut, Rea picked up his first major-league win while allowing seven hits and three earned runs and striking out four batters over five frames.
What his final line doesn't indicate is his composure during the start.
"I think he showed incredible poise, real happy for the young man," interim manager Pat Murphy said. "I have known him for a while, to see him come through just the way he did. It's a great moment."
Rea admitted after the game that he was nervous at the beginning of his outing but was quickly able to shake off the jitters and deliver a solid performance.
"Obviously, a little nervous to start the game, but thought I settled in pretty good and jumped to an early lead," the 25-year-old righty said. "I think that was huge, to get those first couple runs in the first inning, and try to put up zeroes from there."
Catcher Austin Hedges, who played with Rea in the Padres' farm system, was impressed with Rea's consistency despite pitching on a big stage for the first time.
"Knowing Colin for four or five years now, I couldn't tell a difference if he was pitching in a low-A game, a Double-A game, or a big-league game," Hedges said. "He was out there poised and competing. I thought his stuff was good. He made a couple mistakes. A lot of big situations, like in the first inning when he made some pitches to some really good hitters like Joey Votto. I couldn't tell that he was phased at all."
(h/t San Diego Union-Tribune)