Packers release James Starks with non-football injury designation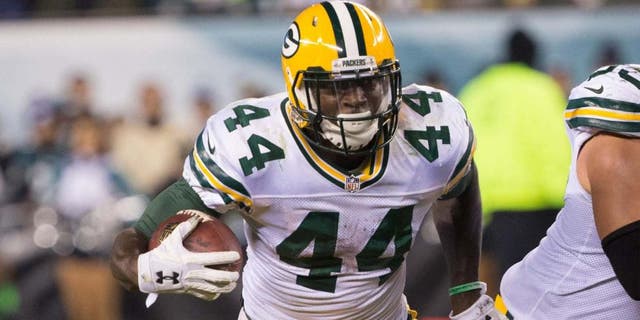 The Green Bay Packers have parted ways with veteran running back James Starks, cutting him Tuesday with a non-football injury designation.
Starks was a sixth-round pick by the Packers in 2010 and appeared in 76 regular-season and 10 playoff games with the team in his seven seasons. Starks rushed for 2,506 yards (4.1 average) and nine touchdowns and caught 125 passes for 1,017 yards with six TDs.
His best season was arguably in 2015, when he played in all 16 games with four starts, posting career highs with 601 rushing yards and 43 receptions for 392 yards and three TDs.
Starks was a key factor in Green Bay's Super Bowl run in 2010, starting all four playoff games and rushing for 315 yards on 81 carries.
Injuries slowed down Starks' career. He played in nine games in 2016 and none after suffering a concussion in a Dec. 12 auto accident.
Green Bay will save $3 million in its salary cap for releasing Starks before June 1. Being released does not stop the Packers from signing Starks back at a lower cost.
Tuesday was the first day NFL teams could begin making cuts.
The Packers now have just one running back on their roster: converted wide receiver Ty Montgomery. John Crockett and Don Jackson will be exclusive rights free agents and Eddie Lacy and Christine Michael are scheduled to be unrestricted free agents.