Packers fans give CB Davon House a ride to Green Bay after he missed his flight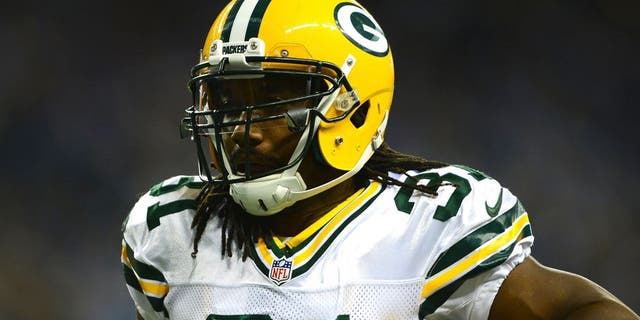 NEWYou can now listen to Fox News articles!
Green Bay Packers fans are some of the most dedicated and loyal in the NFL. To be honest, theyre probably the best supporters of any team in all of sports. They showed their unwavering dedication to the Packers on Monday night when one of their players missed his flight.
Davon House was supposed to catch a connecting flight from Minnesota to Green Bay, but he found himself stranded with no way of making it to OTAs on Tuesday morning. He sent a tweet out after realizing his situation, asking if any Packers fans in Minnesota wanted to take a road trip at 11 p.m.
A pair of brothers, Chad and Mike Johnson accepted the challenge and picked up House.
The trip took more than four hours, but House made it to OTAs on time and in one piece much to the liking of Mike McCarthy. House even had a pillow for the ride thanks to Chad, who ensured his teams cornerback was well-rested for the next day of work.
"It tells you about his commitment -- both from our fans and Davon," McCarthy said, via ESPN. "He knows the importance of it. [Practice] is so limited at this time of the year. And really, outside of Aaron [Rodgers] and maybe a couple other guys, you don't have veteran players that are pre-CBA that clearly understand the importance of nine weeks as opposed to when you had 15 weeks."
The Johnson brothers were rewarded with a tour of Lambeau Field and some signed memorabilia. House also gave them $80 in gas money, which was probably the least of their concerns.
It wouldve been cool just to get a picture with him there, but he was like, Follow me to the stadium and Ill sign some stuff for you,' Chad Johnson said. We told him he didnt need to do that, and he insisted. He has OTAs at 7:30, and here he is at 3:30 in the morning doing this. So he brought us over there, we got to go in the locker room. He signed some shoes and some gloves and let us take pictures with the Super Bowl trophies.