Oregon reveals black and yellow 'Combat Duck' helmets for Georgia St. game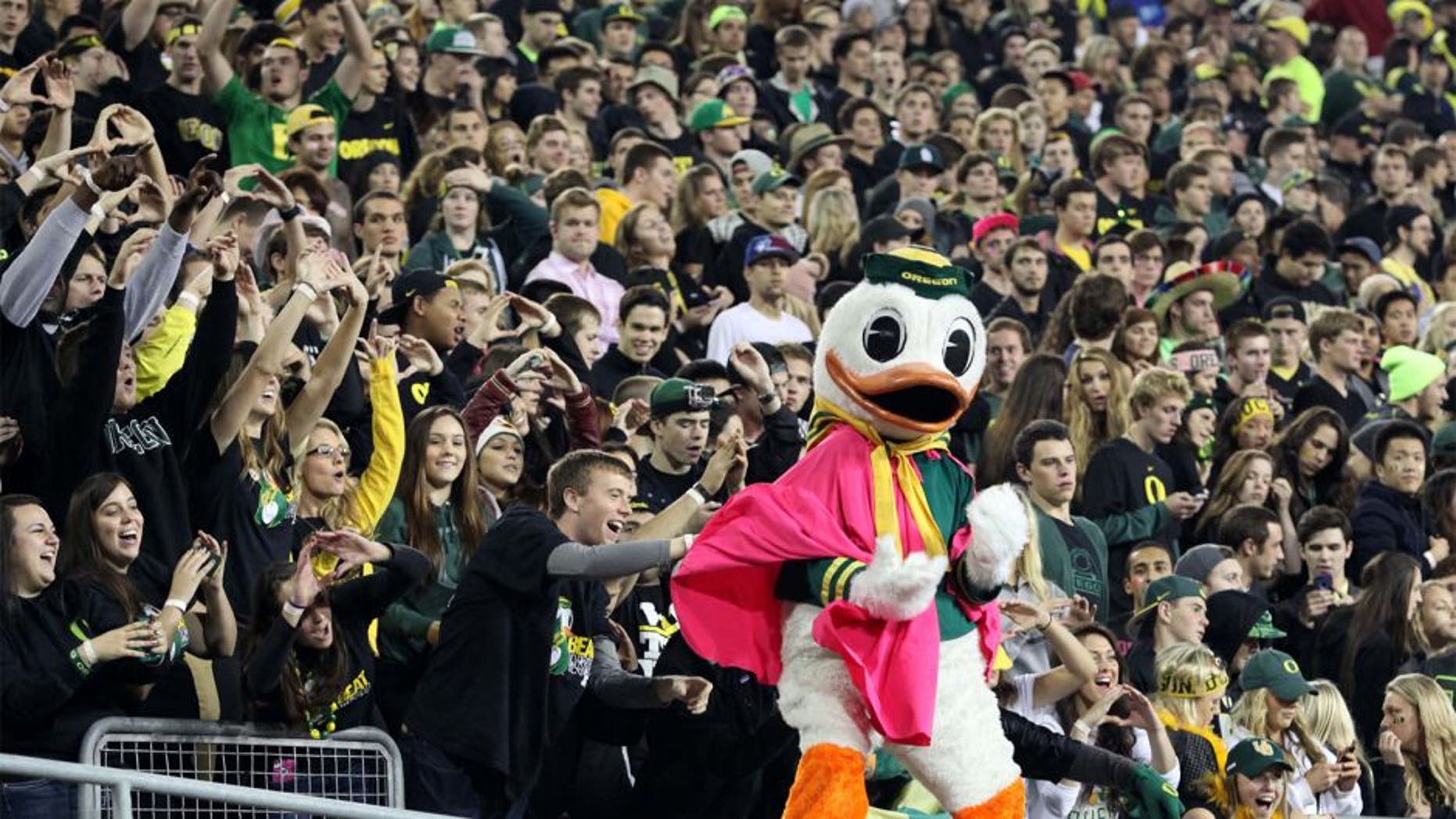 The Oregon Ducks have released the second version of their "Combat Duck" themed helmets. The new decal was revealed last week in "Galaxy White" against Michigan State.
Now, the Ducks have moved to a black and yellow theme.
Not bad. Not bad at all.
(h/t Twitter)