Oregon backup QB Taylor Alie scores on incredible 87-yard TD run (Video)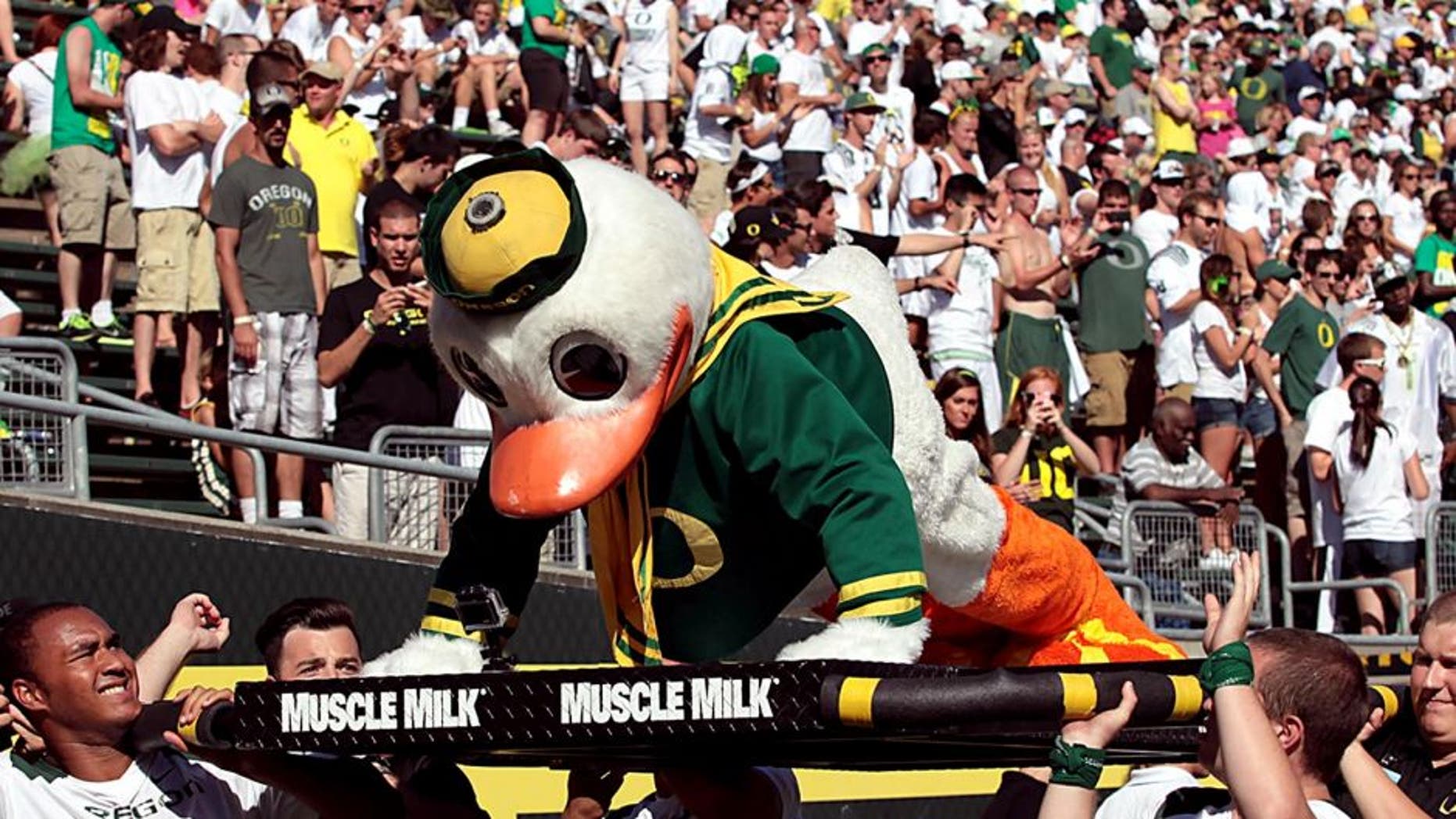 Oregon's backup quarterback Taylor Alie hasn't seen much playing time during his career in Eugene. However, with the Ducks leading by a wide margin in the fourth quarter, Alie took over control of the Duck offense.
He certainly made the most of his opportunity. On a third-and-six, Alie took a snap, decided he was going to run it and he didn't stop until he hit the other side of the stadium.
Alie's 87-yard touchdown run was the fourth-longest touchdown run in the history of Oregon football.
Where have the Ducks been hiding this guy?
(h/t Twitter)