One Sprint Cup driver gets married, another fights urge to 'object'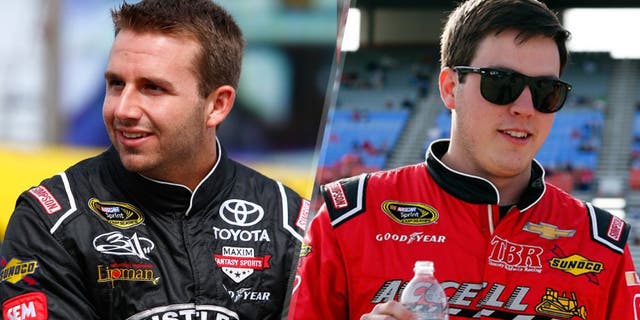 Lost in all the hoopla about crew chief Chad Knaus using the off-weekend to tie the knot last Saturday with former Miss Sprint Cup Brooke Werner was the wedding of a Sprint Cup Series driver.

Rookie Matt DiBenedetto said "I do" to his new bride, Taylor, a day before Knaus took the plunge.

Turns out DiBenedetto's wedding was attended by fellow Sprint Cup driver and good friend Alex Bowman, who joked that he wanted to stand up and object in the middle of the ceremony.
Ultimately, though, Bowman resisted the urge, and the couple got hitched without a hitch.