On the brink: Royals pound Blue Jays to take 3-1 ALCS lead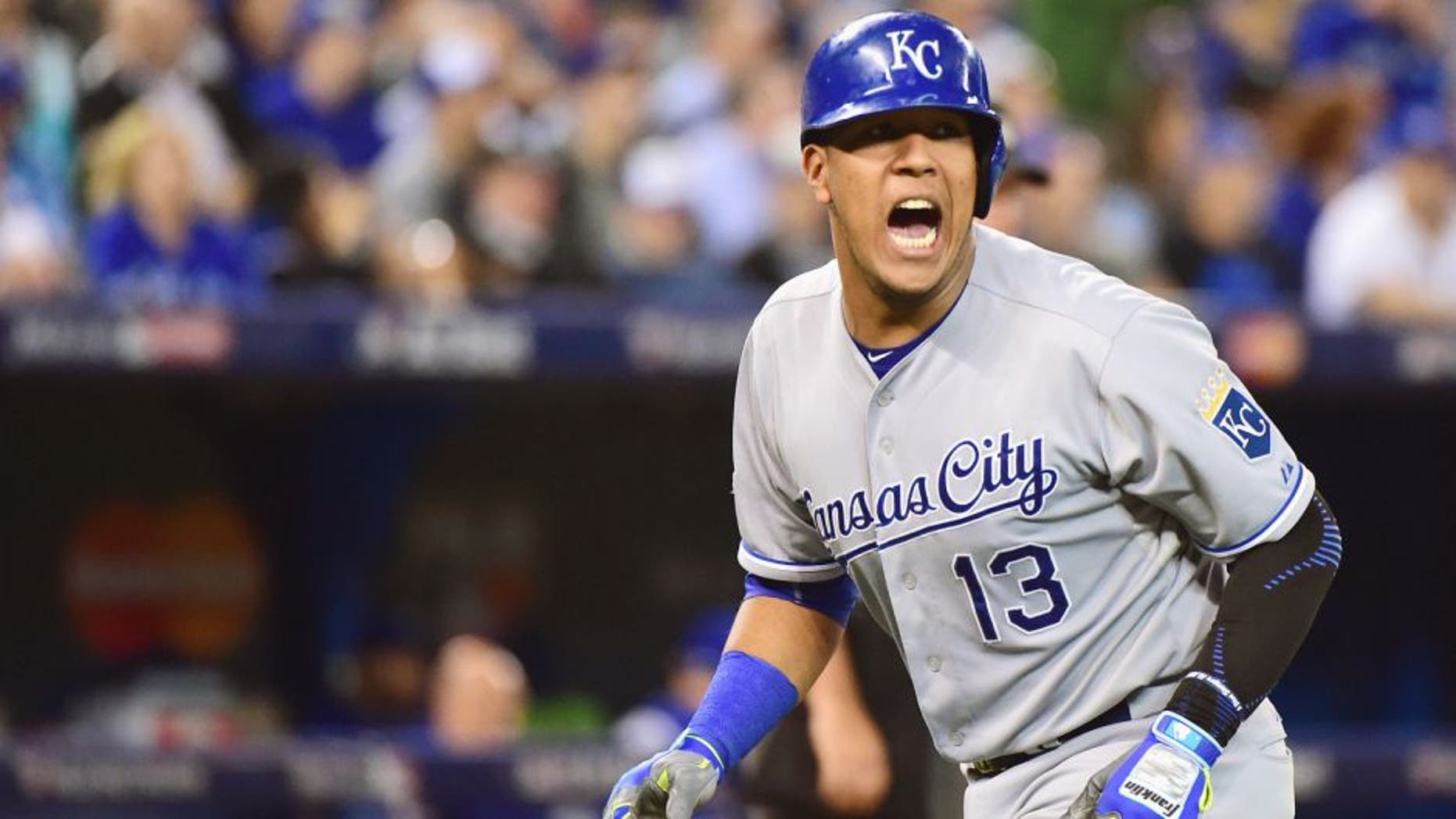 The Kansas City Royals beat the Toronto Blue Jays 14-2 in Game 4 of the ALCS on Tuesday to take a 3-1 lead in the best-of-seven series.
The Royals scored four times in the first inning on a two-run homer from Ben Zobrist, a passed ball and sacrifice fly. Alex Rios' solo shot in the second inning made it 5-0, sending Blue Jays starter R.A. Dickey to an early shower.
Toronto answered with two runs in the third inning on a ground-rule double by Josh Donaldson and an RBI groundout by Jose Bautista. But Kansas City put the game out of reach with four runs in the seventh, three more in the eighth and two more in the ninth.
Royals starter Chris Young was pulled after 4 2/3 innings, having allowed two earned runs on three hits and two walks. He struck out four and handed a 5-2 lead to the Kansas City relievers.
Game 5 of the ALCS -- a potential clincher for the Royals -- is Wednesday at 4 p.m. ET (on FS1) at Rogers Centre.