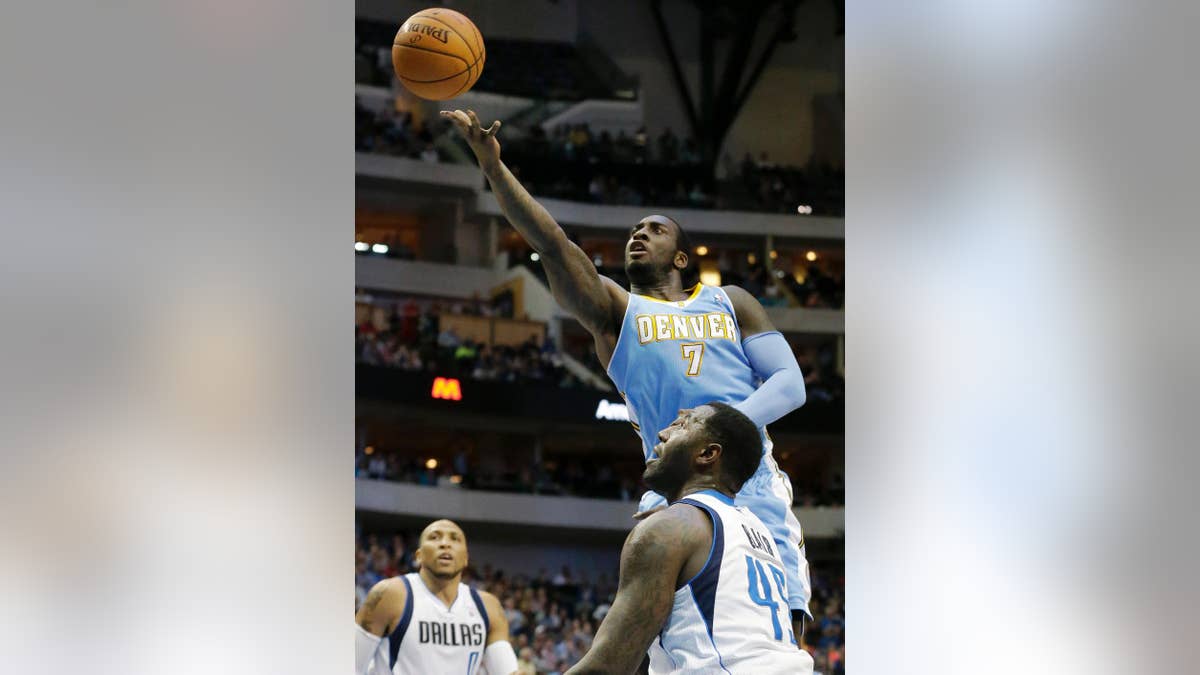 DENVER – Nuggets forward J.J. Hickson has a torn ligament in his right knee, general manager Tim Connelly said Saturday.
A date for surgery to repair the ACL hasn't been set.
Hickson is the fourth Denver player lost for the season to injury. Danilo Gallinari, JaVale McGee and Nate Robinson have all undergone season-ending operations.
Hickson was injured early in the fourth quarter of Denver's 122-106 loss at Dallas on Friday night.
The 25-year-old Hickson went down along the baseline, got up and went straight to the locker room with 8:10 remaining in the game. Hickson was leading the Nuggets with 18 points and eight rebounds.
Hickson joined the Nuggets as a free agent last summer. He averaged 11.8 points and a team-best 9.2 rebounds in 69 games. He also posted a team-best 26 double-doubles.