Nordine Taleb crushes Erick Silva with one punch KO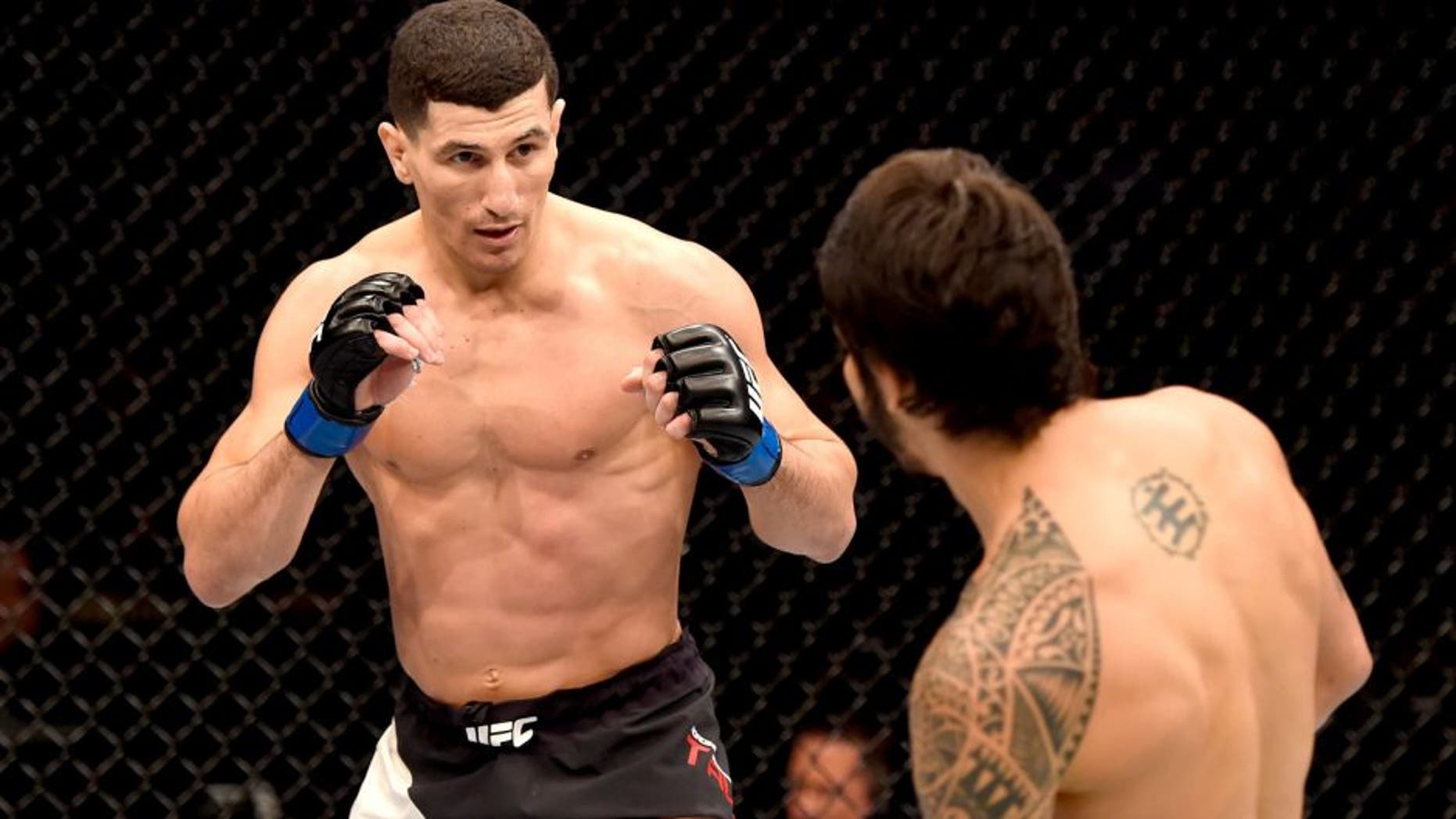 Former "Ultimate Fighter" competitor Nordine Taleb picked up the biggest win of his UFC career with a one-shot knockout over Brazilian striker Erick Silva.
The knockout came in the second round after a little bit of a dirty trick from Silva in the first round when he tried to touch gloves with Taleb but instead launched an offensive after faking the good-will gesture.
The Las Vegas crowd booed Silva loudly after he attempted to catch Taleb off guard, but he wasn't able to put any damage on his opponent at the time and the fight continued.
Throughout the fight, Taleb looked very comfortable on his feet while facing a very dangerous striker in Silva.
In the second round, Taleb started looking for the counter shot and he finally landed the biggest blow of the fight when Silva stepped into a combination and instead ate a massive right hand from the Canadian.
Taleb's punch landed flush in Silva's face as the Brazilian grimaced, turned and face planted directly into the canvas as the referee rushed in to stop the fight.
A huge statement win for Taleb following a loss in his last fight while Silva drops to a paltry 1-2 over his last three fights inside the Octagon.